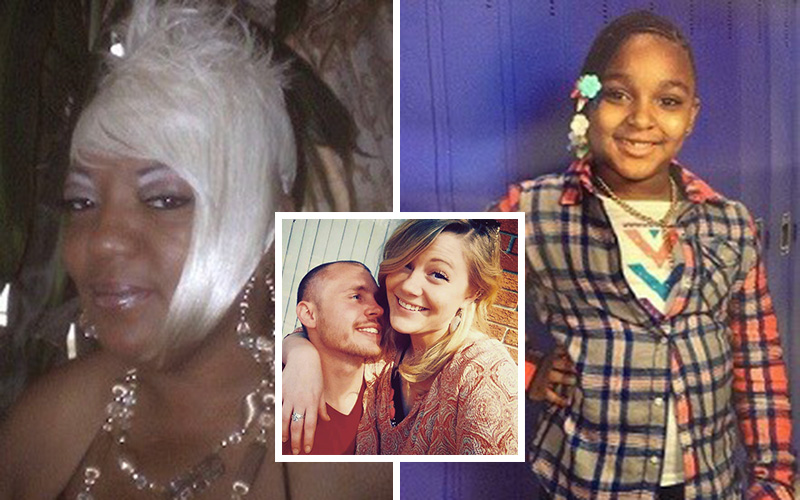 A married white couple from South Carolina was recently arrested and charged for the murder of a black grandmother and her granddaughter. 52-year-old Denise Couplin and 9-year-old Deziyah Davis were found dead at a home in Darlington County on July 17th.
Cephas Cowick, 23, and Katherine Baucom Cowick, 25, are being charged in connection with the crime and are facing two counts of murder, third-degree arson, criminal conspiracy, armed robbery with a deadly weapon, first-degree burglary, grand larceny less than $10,000, and possession of a weapon during a violent crime. They were both denied bond.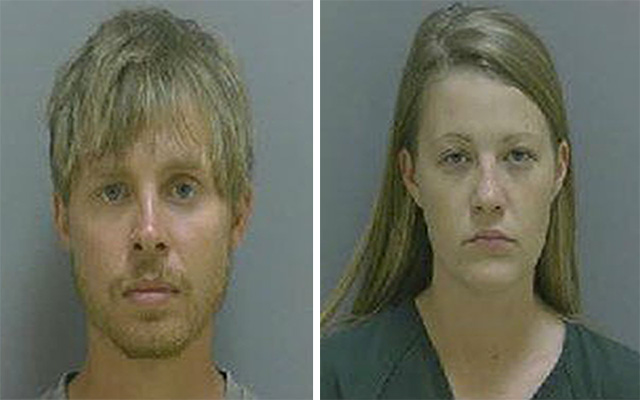 According to police, the couple shot and killed both victims during a robbery at their home.
The couple also allegedly stole Couplin's vehicle and later burned it to get rid of evidence. Police confirmed the couple stole multiple items from the home, but wouldn't specify what those items were.
Two other children were at the home during the time of the crime and were able to escape and notify a neighbor. The family says the two children who survived the incident were taken into the custody of the Deparment of Social Services and they are working to regain custody of them.
The victim's neighbor Rosemary Dunn told reporters:
"I said what's wrong, son? He said glass everywhere and blood everywhere. I want to use your phone to call 911. I said, well let me do it and I did. I said we need police. We need ambulances out here. I'm fixing to go over to their house. I was the first to go in and their bodies were on the floor."
Police say they do have a possible motive for the killings, but aren't releasing any information at the moment because the investigation is ongoing.
A joint funeral for Denise and Deziyah was held at First Baptist Church in Hartsville on July 24th. The Cowick's court date has been set for September 28th.
Be the first to receive breaking news alerts and more stories like this by subscribing to our mailing list.