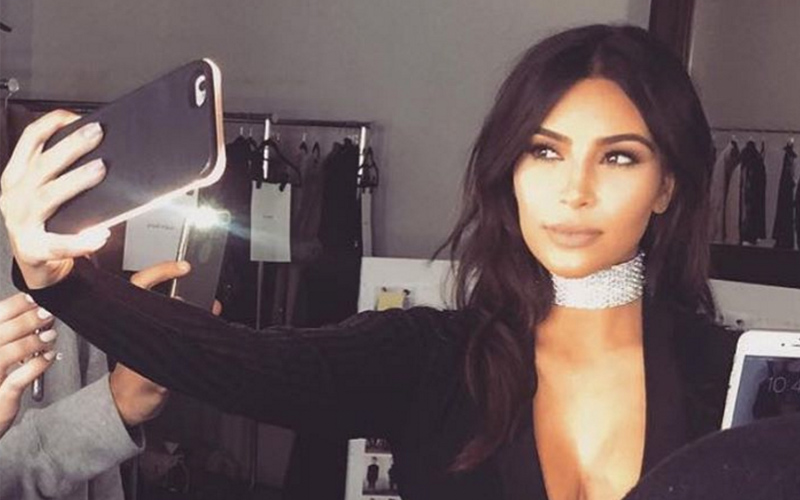 For a girl with no talent, Kim Kardashian is hustling out here on these streets like a G.
After making big bucks off her mobile app and custom emojis, it shouldn't be a surprise to learn that Kim Kardashian has even figured out how to get paid handsomely for her favorite past time: selfies.
A report from Page Six says that Kim was recently paid above $700,000 for a weekend appearance in the Hamptons where she did nothing but take selfies with a bunch of Instagram influencers for about an hour's worth of work.
According to a source, the reality star got paid $700,000 to take selfies with Instagram stars this weekend in the Hamptons.

Kardashian, who was flown in and out by private jet, turned up to a Revolve Hamptons House party in Water Mill, LI, on Saturday, where she posed with "influencers" for a little over an hour.
Frankly, after the epic slayage Kim Kardashian served to that snake-ass Taylor Swift, I might not mind paying a little to coin to snap a selfie with Mrs. West myself.
Either way, Kim is making sickening amounts of money for just existing and breathing the same air as us and there's not a damn thing we can do about it.
Be the first to receive breaking news alerts and more stories like this by subscribing to our mailing list.