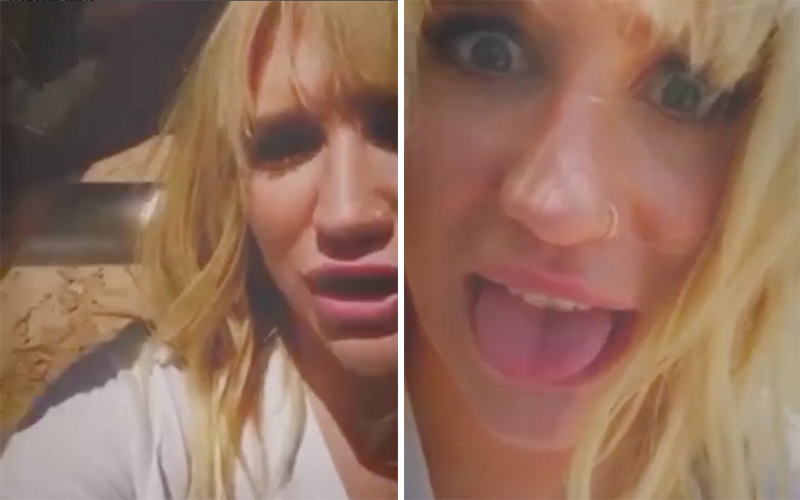 So, I know that Kesha has like, been going through some things with that whole messy situation she's had going on with Dr. Luke over the past year. And I hate to pick on the mentally ill and disabled, but is everything OK with Kesha these days?
I ask because her announcement to her fans about a "surprise tour" was one of the more head-scratching tour launches I've ever seen. I know that given her strained relationship with her label due to the Dr. Luke clash, she's not going to have the typical bells and whistles that most major recording artists have, but I wasn't ready for a shaky, bizarre Instagram video in front of horses either.
Because words don't do the strangeness of this tour announcement justice, watch the tape roll below.
What was up with her pumped up lips? What was up with the strange and shifting voices? I feel like Kesha is our generation's Courtney Love and no, that isn't a compliment.
Kesha, I hope that whatever deity you worship lays a healing hand on you soon. Cause you ain't right, girl.
Be the first to receive breaking news alerts and more stories like this by subscribing to our mailing list.