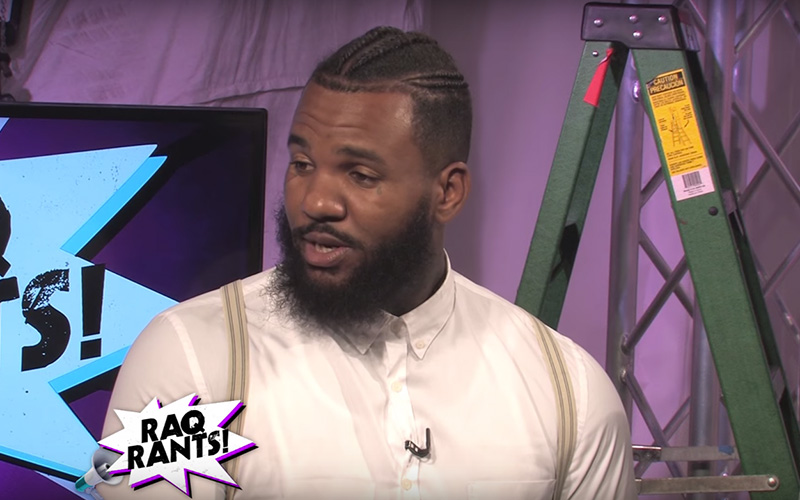 No matter how much we try to explain it, some celebrities will continue to promote "All lives matter" while completely erasing the Black Lives Matter movement. Unfortunately, rappers The Game and Problem are two of the latest prominent people to support an "all lives matter" sentiment.
The two appeared on TMZ's Raq Rants! to share their thoughts on the movement and police brutality. With Game doing most of the talking he made the point that's it's not productive to single out one race.
"You can't really isolate everybody because that too can be a form of racism if you really think about it," Game said. "Why don't we just kill all the shit and say we all matter," he continued.
Game does ultimately say he's "down for 'Black Lives Matter'" and those protesting peacefully against injustices, but wants people to make sure that those killed of all races and walks of life are acknowledged.
Basically fully committing to the "all lives matter" crowd, Game also brought up the issue of "black-on-black" crime.
"And guess what? It ain't more police killing blacks than it is blacks killing blacks," he said. "Sometimes when were holding this Black Lives Matter marches… [and we marching] towards people we think that are doing us injustice, why don't we turn sideways and look at each other sometimes and ask each other if our lives matter to us"
Because of this, Game said the Black Lives Matter movement can be seen as hypocritical.
"We have been more of our own problem than anybody else has been a problem," he said.
The Game and Snoop Dogg recently created the "Operation H.U.N.T" and lead a march to the LAPD in hopes of unifying minority communities and the police department. They also held a meeting with the LA mayor and police chief to develop a plan to improve relationships with minority communities.
Be the first to receive breaking news alerts and more stories like this by subscribing to our mailing list.