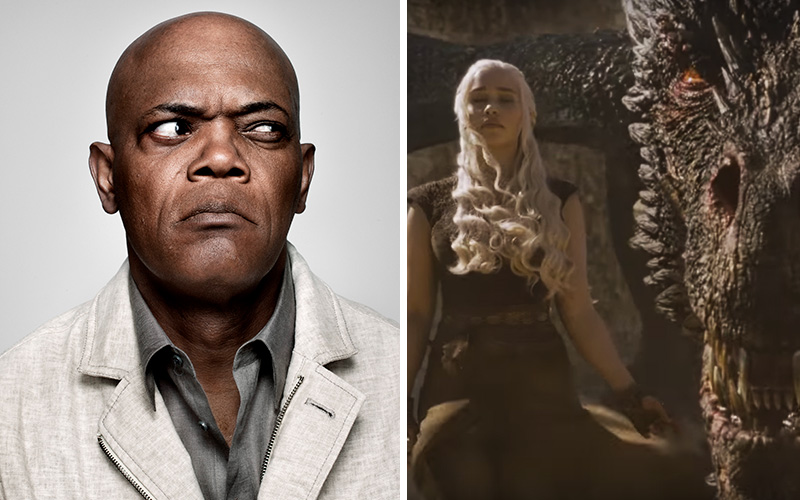 Game of Thrones is by far one of the most popular series on TV right now, garnering massive viewership and recently being the most nominated show for this year's Emmys.
For those who have read the books, watched the show, or both, season 7 cannot get here fast enough as the showrunners continue to move past the books and onto the grand finale.
For those of you who haven't delved into the deep world of Westeros, however, you're in luck. Rather than having to watch over 60 hours of television, Samuel L. Jackson is here to catch you up on all of the Game of Thrones happenings over the past 5 seasons in just under 8 minutes. Take a look.
And if you happen to be all caught up, watch anyway. It's hilarious.
Now that you're up to speed, here's the bad news. Not only has season 7 been delayed because, well, winter has actually arrived (at least in Westeros), but it will likely be split into two shorter seasons. Until then, give me more Samuel L. narrations and I'll be alright.
Be the first to receive breaking news alerts and more stories like this by subscribing to our mailing list.