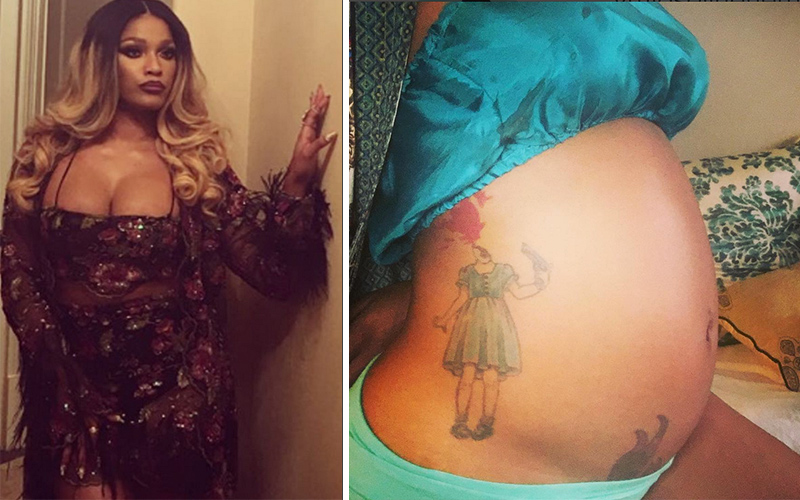 Never one to shy away from making a scene, Joseline Hernandez decided to stir the pot with a photo over the Fourth of July weekend.
In a cryptic post on Instagram that shouted out Fergie's recently released song and video "M.I.L.F.$," Joseline posted a picture of her belly looking like it was full of human.
https://www.instagram.com/p/BHdcAShj2dU/
Now here's the deal. IF Joseline were indeed pregnant, it would be nothing short of a miracle since a mere week ago, she posted a photo of flat tummy post-workout.
https://www.instagram.com/p/BG7Ev3xqPAq/
And she was enjoying some red wine within the past week too.
https://www.instagram.com/p/BHVemI3jI8j/
That's not to say that Joseline isn't the type who might drink a glass of wine during a pregnancy, but let's just say it's a good enough piece of evidence that Joseline is merely poking out her tummy, or perhaps struggling with some difficult-to-digest Chipotle and not actually carrying Stevie J's (or someone else's) baby.
But, hey girl, keep doing what it takes to get that follower count up and get those Likes an Twitter trends and what-not. Nice try, boo.
Be the first to receive breaking news alerts and more stories like this by subscribing to our mailing list.