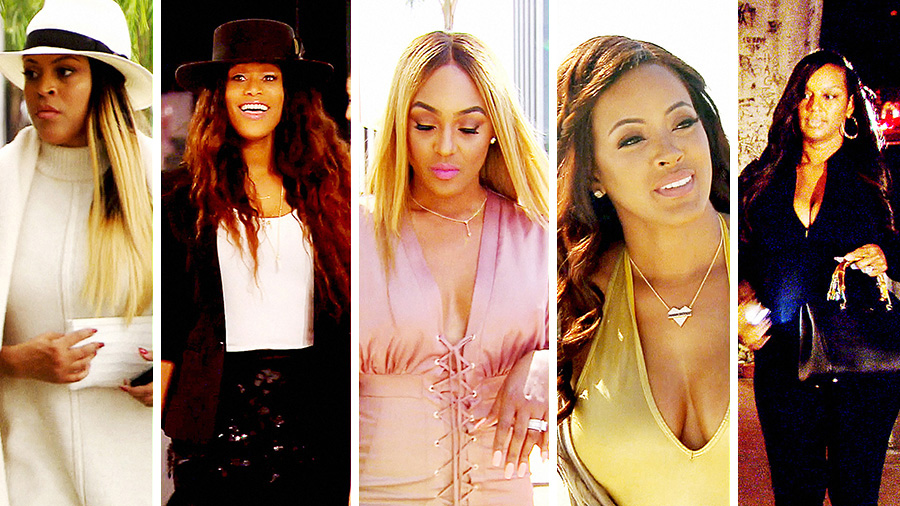 If you thought that Draya departing from the last season of Basketball Wives LA was going to put the nail in the coffin for the trouble reality TV series, you thought wrong.
Although the original entry in the franchise has been put to bed, the Los Angeles spinoff is back for more ratchetness. Tami Roman, Shaunie O'Neal, Malaysia Pargo, Brandi Maxiell and, of course, Jackie Christie, are all back for more fun in the Hollywood sun.
And in the trailer for Season 5, which is set to premiere on Sunday, July 17, things pick up right where they left off with discussion about Brandi and Shaunie's clash. Tami is seen declaring that Brandi owes Shaunie an apology for calling her a bitch. Shaunie tried to pull a power move and told Brandi that she was fired last year, but clearly that was a lie since Brandi is back for season 5. If you doubted the fact that Shaunie's Executive Producer title on the show is mostly ceremonial, this confirms it.
Tami, as usual, is back to her classic, neck-swiveling ways and Angel Brinks is still for some reason trying to fit in with this group of women who absolutely cannot stand her. Which makes even less sense with Draya out of the picture.
The good news is Meghan James, the main troublemaker from season 4, ISN'T coming back. So we'll at least have a break from her nonsense.
Check out the teaser trailer for BBWLA Season 5 below.
Be the first to receive breaking news alerts and more stories like this by subscribing to our mailing list.