Future has finally addressed all of the Desiigner comparisons.
Since Desiigner released his hit single "Panda," people have often confused the song with a Future track. Some have even accused him of jacking Future's style.
While Desiigner has denied the claims, Future has pretty much remained quiet on the whole situation. But in his new cover story with Rolling Stone, the "Dirty Sprite" rapper makes it clear that he isn't worried about Desiigner or anyone else that sounds like him.
"I never worried about anyone else … I don't even want his name in the article," Future said in the interview.
Future also spoke on being sued by his baby mama Ciara, him only wishing the best for her, and not being comfortable with Russell Wilson playing "daddy" with his son.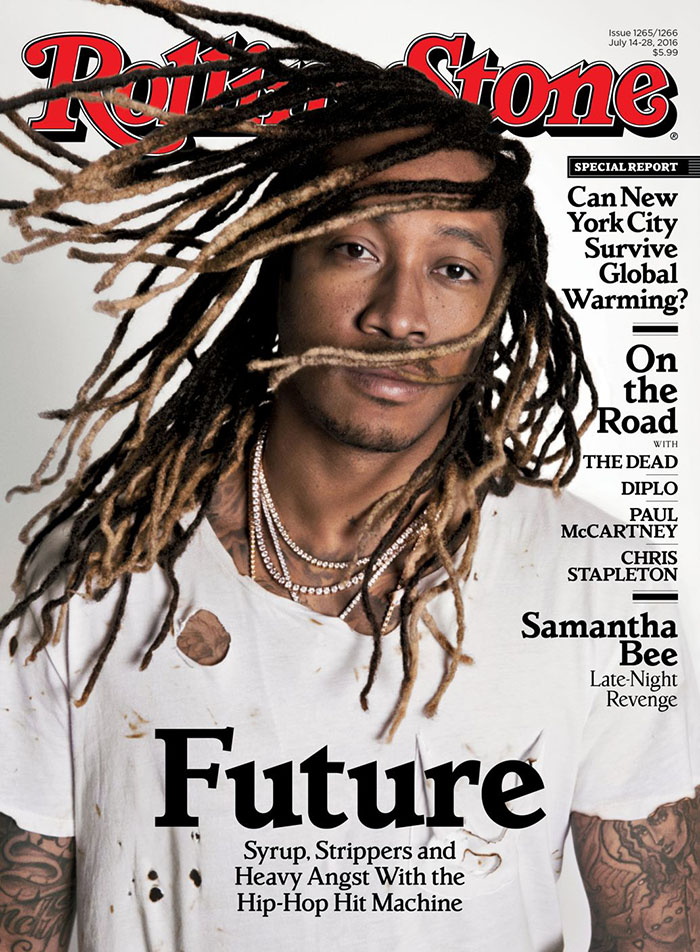 On Ciara's lawsuit:
"I can't deal with it. I can't even think about it. I never imagined my life would be like that: 'I'm going to sue you and take away from you.' I don't know how to deal with something like that. All I know is record, record, record, record."
On what he wants for Ciara:
"Her being successful, her being happy, helps me. I'm attached to you. If you're happy, I'm happy. You're connected for life. I don't want you to go through this shit and for it to come back on my son, my kid. I want you to be in the best situation."
On Russell Wilson playing "daddy" with his son:
"It's something that'll take more time for me. It ain't even about [him] playing daddy. I don't even want to think about it. That's my son forever. My son is going to be able to read this. He's going to be able to look at those pictures. He's going to be able to have a judgment for himself, and have a conversation with me man-to-man. That's my blood. He is me. I am him. We is one."
Check out the rest of Future's Rolling Stone interview here.
Be the first to receive breaking news alerts and more stories like this by subscribing to our mailing list.