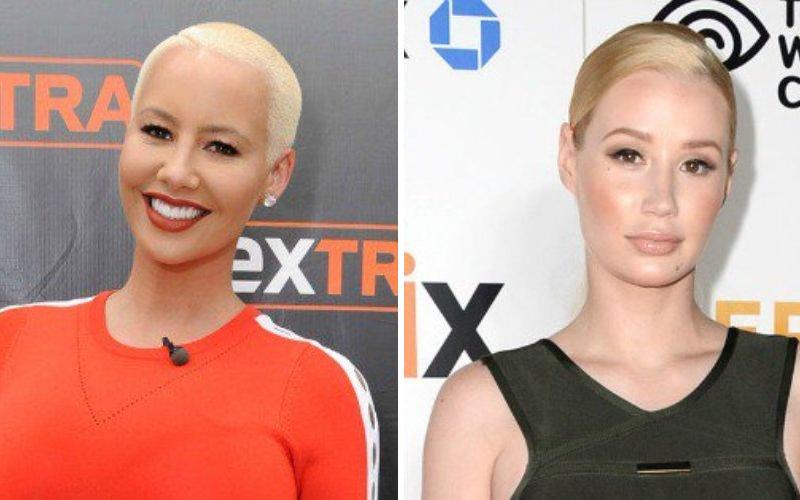 Amber Rose is taking her new role as a feminist icon to heart. Amid Iggy Azalea's recent split with Nick Young, "Muva" herself took to Instagram to offer Iggy some sage advice.
"The great thing is it's the beginning of the summer and now you can be a hoe!" she wrote.
I don't know about you, but ''m already knocked dead. But let's all pull it together because that's just one line of Amber's heartfelt message to Iggy. Amber wanted to reach out to the rapper because she understands what it's like to have your heart broken. She also encouraged Iggy to be strong and move forward.
"My heart goes out to you @thenewclassic I have been through heartbreak as well so I know what ur going through. Stay strong and keep ur head up my Rosebuds and I support you and we think ur AMAZING!! I remember watching ur YouTube videos a few years back thinking 'Wow this girl is gonna be a star' and you are! Let all the hate go in one ear and out the other…. Trust me I deal with just as much hate if not more."
https://www.instagram.com/p/BHVN1oJD3v9/
Jokes aside, it's great to see Amber supporting other women in her very special way. Iggy recently revealed she broke off her engagement to the NBA player after catching him cheat on their home security cameras. This comes off the heels of a previous cheating scandal in March and recent reports that Young's ex is four months pregnant with their second child.
However, with Amber's hilariously empowering words, hopefully Iggy can move on to better things and focus on her struggling career. After all, it's the summer and anything is possible!
Be the first to receive breaking news alerts and more stories like this by subscribing to our mailing list.