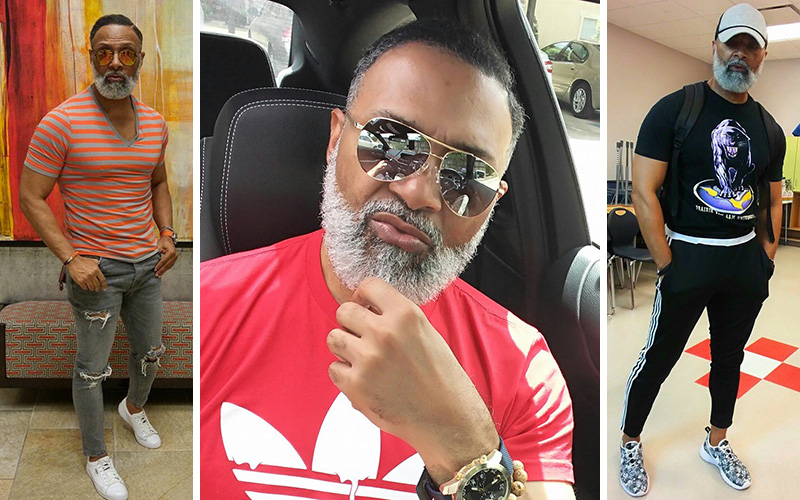 The thirst is real…
Photos of a well dressed and groomed older gentleman with a whole lot of swag has all of the young ladies on social media ready to drop their panties.
The man, whose name is Irvin Randle, is a Houston educator and graduate of Prairie View A&M.
Twitter has been going crazy over Mr. Randle and by simply typing in the hashtag #MrStealYourGrandma, you can find all the photos you can imagine of everyone's new Man Crush Monday.
Check out some of the hilarious tweets below:
Who grandpa is this? ??????? pic.twitter.com/nEN1Q0M7eT

— rue (@theofficialrue) June 29, 2016
Who Grandaddy Is This????
Do Me A Favor & Have Him HML.
????????? https://t.co/Z1rJmfxPfT

— Call Me Cat. ?? (@ImKittyyyy) June 29, 2016
Ladies,your man is at work & he comes from the Underground Railroad & knocks on the door to use your phone.Wyd next? pic.twitter.com/txSwCC8eXC

— ?M.Stout? (@stout_87) June 29, 2016
https://twitter.com/lordflackito/status/748236250482642944?ref_src=twsrc%5Etfw
#mrstealyourgrandma lol with a bod like that…granma please sit down… steal me grandaddy… i want to be in his class…please..

— Haseena (@ms_mukonde) June 30, 2016
https://twitter.com/leezi87/status/748738136335749120
https://twitter.com/EndlessONEder/status/748631883039318021
Irvin Randle got all these ladies jumping

— #TheUltimateWeekender (@MalumBanda) June 30, 2016
WE FOUND HIM: Meet #MrStealYourGrandma, The Texas #GranZaddy Breaking The Internet https://t.co/nHHCw9iSgd pic.twitter.com/3N6LlSn2oL

— Bossip (@Bossip) June 30, 2016
It looks like Mr. Irvin Randle aka #MrStealYourGrandma has all the juice.
CHECK OUT A GALLERY OF PHOTOS BELOW:
h/t: Bossip
Be the first to receive breaking news alerts and more stories like this by subscribing to our mailing list.