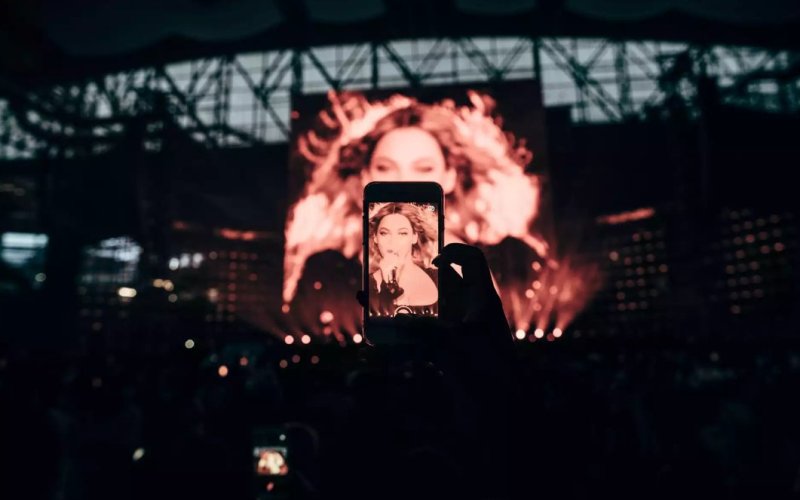 If you're an iPhone user, you may want to consider switching to Android after you hear what Apple could be cooking up.
The company has patented a new technology that would block iPhone's camera features. Venues would use a special infrared beam during concerts and productions to prevent audience members from taking and posting photos and video during events.
Although the software has not been officially announced, reportedly iPhone users will receive a "Recoding Disabled" message when trying to access any camera features.
Several musicians and actors have complained about the use of mobile devices and selfie sticks during performances. It creates a distraction to the performers and then users instantaneously share their content online, allowing non-paying consumers to enjoy the performance.
The concerns that many performers have expressed are valid and understandable. However, Apple's new technology may be a little overreaching. Stopping audience members from uploading content is one thing, but preventing them from using all camera functions will certainly create some unhappy customers.
It prevents them from capturing any moments and memories from the event. No selfies or pictures with friends. No video footage (proof) from that time Beyonce blessed you by briefly touching your hand. No recollection of how Adele made you cry during every song she sang. And the list can go on…
Critics also say the infrared technology could be misused or abused in other situations like protests, politically rallies, and during police violence incidents. Preventing photos and/or video recording in these situations could be considered a violation of civil liberties.
Yeah, this definitely sounds like a bad move for Apple.
Be the first to receive breaking news alerts and more stories like this by subscribing to our mailing list.