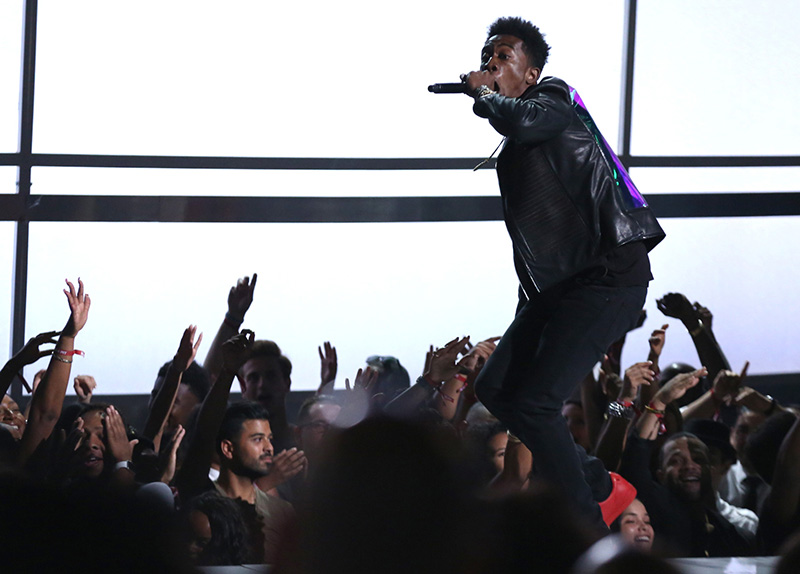 The hottest thing in hip-hop today isn't a veteran. It's a skinny, schizophrenic kid from Atlanta named Desiigner (no, I have no idea why he needs two i's to spell his name) signed to Kanye West's G.O.O.D. Music label.
His hit single, "Panda," is practically indecipherable, but it sounds hot so…you know, the kids eat it up.
Desiigner is the latest in a long line of singer-rappers who attempt to harmonize more than rhyme. Nelly, T-Pain and Future all precede him. But Desiigner appears to have the current zeitgeist so BET decided to give him a national platform and allowed him to perform his hit song at the BET Awards.
I'd be lying if I said it was successful. It felt like I was watching someone have a full-on Tourette's episode. Rappers tend to be iffy live performers in general, as the live mic isn't as kind as the studio, but Desiigner seemed determined to deliver on the ENERGY front. And he proved he could thrash and yell and jerk with the best of them, but I'm not sure what to think of his MC skills. Ya'll be the judge.
Watch Desiigner perform his hit song "Panda" at the 2016 BET Awards.
Be the first to receive breaking news alerts and more stories like this by subscribing to our mailing list.