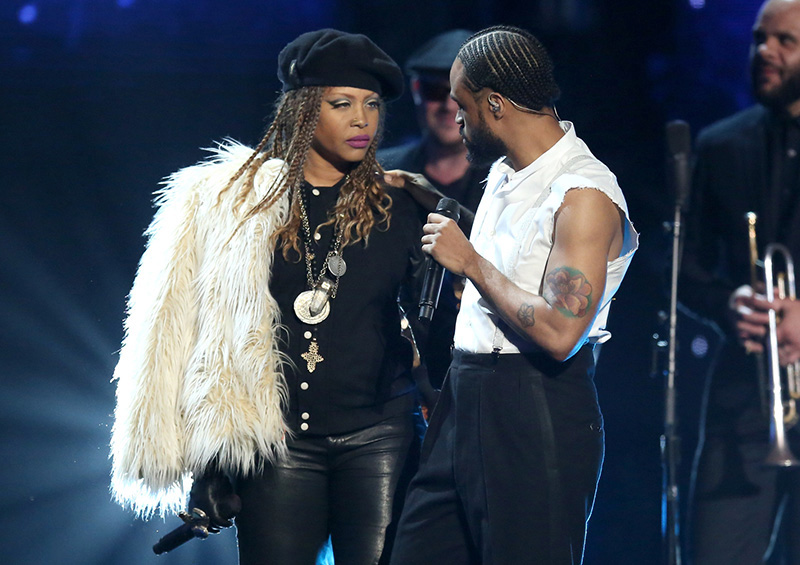 When it comes to soul music, Erykah Badu is one of the luminaries from the '90s whose name is often thrown around when it comes to naming the greats. So given her track record, it's no surprise that Ms. Badu was called upon by BET to tribute Prince at the 2016 BET Awards.
The song selection, "The Ballad of Dorothy Parker," was a bit unusual but given that it's Ms. Badu, eclecticism in song choice is not totally unexpected.
While Erykah was quite serviceable, the breakout star during this particular tribute wasn't Ms. Badu but instead Bilal. The R&B singer, who is really only known to R&B enthusiasts and not the pop music mainstream, tore down the house with his electric performance of "The Beautiful Ones." Bilal nailed Prince's signature high-pitched squeal and took it to another level by throwing himself on the floor as he belted and hollered.
If Bilal wasn't on your radar before, he'd better be now.
Watch Erykah Badu and Bilal's performance at the BET Awards below.
Be the first to receive breaking news alerts and more stories like this by subscribing to our mailing list.