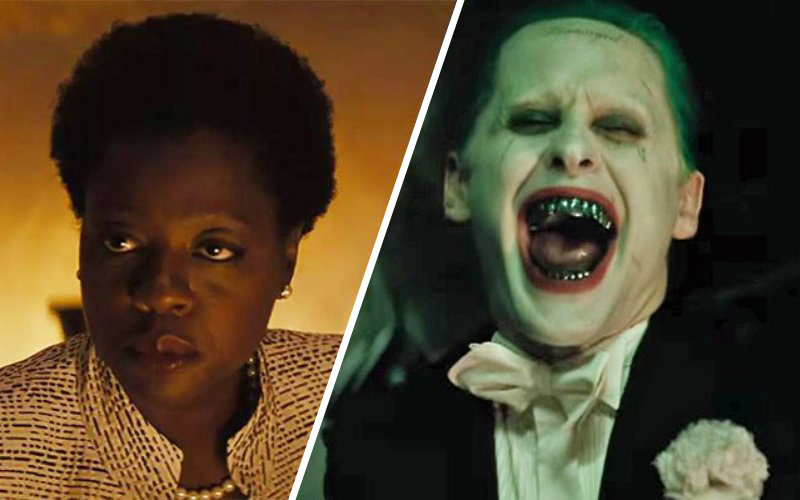 Suicide Squad is one of most highly-anticipated films of the year. Based on the on-set experience the cast had at the hands of Jared Leto, the DC Comics antihero film better be worth it.
Leto portrays the infamous Joker. Committed to his character and using the method acting technique, he pulled several pranks on set and sent his cast members the strangest gifts. Will Smith, Margot Robbie, and Adewale Akinnuoye-Abaje received various gifts like live rats, used condoms, anal beads, and "sticky Playboy magazines."
And that was just before filming began. He sent a dead pig to the cast once production had actually begun.
As for the effortlessly classy Viola Davis she was not too happy after receiving bullets from Leto. "It was a little worrisome. It made you a little bit nervous and I'm pretty tough," she said. "You know I got into a few fights when I was growing up…but it scared me a little bit."
Davis said she didn't meet the real Leto until a Glamour magazine event because he was always in character on set. She admits she was ready to take action if he tried anything with her.
"I almost had my pepper spray out. You know, 'You remember that bullet you sent me?'"
Though, Davis admits that she sort of understood Leto's actions. She explained that everyone on set was a little quirky because they're all playing "insane" villains.
"Everyone is completely insane… It got so crazy that there were times during filming that I had heart palpitations–not only heart palpitations but at one point I said, 'Did I suffer from hearing loss?"
It sounds like there was a little too much going on for me. But playing the Joker has been known to be an intense role.
Heath Ledger was so immersed into the dark mind of the character while preparing for the role and during filming of The Dark Knight, that it began affecting his sleeping habits, even post filming. He died just months after filming wrapped from an accidental overdose of prescription drugs that treated insomnia, anxiety, and pain. Some say the "role of a lifetime" contributed to his death.
Maybe it was only fun and games for Leto, but who could really blame Davis if she had pulled out a bottle of pepper spray? It would probably even be on behalf of the entire cast.
Suicide Squad hits theaters on August 5th.
Be the first to receive breaking news alerts and more stories like this by subscribing to our mailing list.