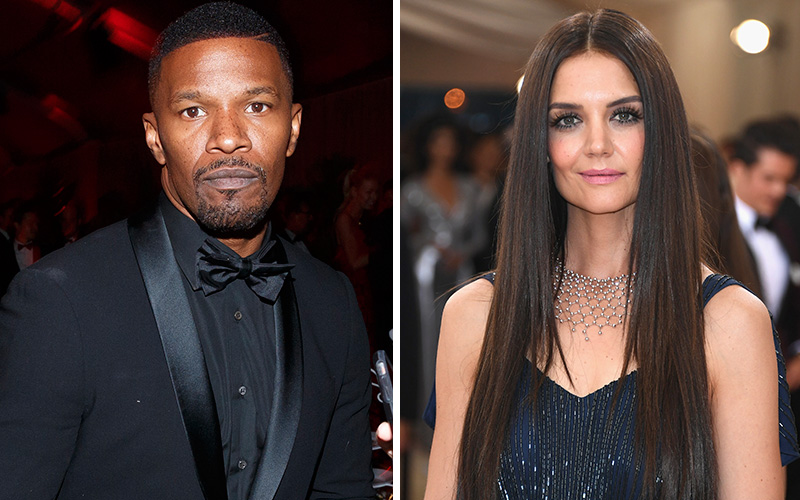 A relationship that seemed too odd to be true, is apparently the real thing, baby.
Jamie Foxx and Katie Holmes are officially an item, and confirmation of the relationship, which has been whispered about for years, came via Foxx's friend and former Real Housewives of Atlanta star Claudia Jordan.
Here's the lowdown on Jamie and Katie from a report from E! Online:
The former Real Housewives of Atlanta star, Claudia Jordan, joined the Allegedly podcast on Tuesday and revealed that Foxx is, in fact, dating Holmes.

When asked about the Annie actor, Jordan said, "[He's a] good friend of mine. Never [hooked up with him]." When asked about his relationship with Holmes, Jordan added, "He is very happy with her. I like that he seems very happy."
I don't know if Claudia realized she was spilling tea, but she did and now it's too late to take it back.
While Jamie and Katie aren't two people I'd put together if I were playing celebrity matchmaker, they're certainly not as much of a mismatch as say, Jermaine Dupri and Janet Jackson.
I just feel bad for Jamie because Katie Holmes is shaped like a popsicle stick and I imagine her sex game is on empty. But who am I to say? Maybe Katie Holmes is that freak in the sheets that gives Jamie life.
But beyond that, Jamie is definitely violating bro code here, since he's been a co-star with Tom Cruise, Katie's ex-husband and baby daddy, on more than one occasion.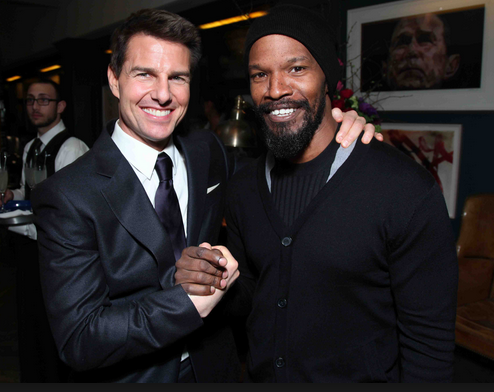 Hollywood Life reports that the Tom Factor is in fact what has kept their relationship so hush-hush for all this time. "They have very real fears of Katie's ex, Tom, and his reaction," according to a source that spoke to Hollywood Life.
I guess that whole "Bros before hos" thing went right on out the window for Jamie.
Be the first to receive breaking news alerts and more stories like this by subscribing to our mailing list.