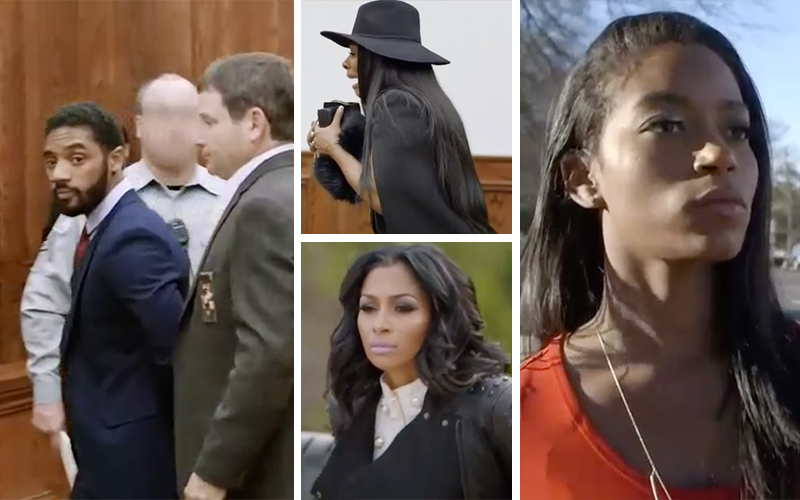 Mona Scott-Young is trying to give y'all drama and tragedy. Do you have your tissue box handy? Because Ms. Mona has all of the slow-motion, "what I'm gon' do wit' my life?" footage of Karlie Redd, Tiarra, Tommie and KK lined up to try and get you to shed a tear.
And damn, not for nothin but the soundtrack is tough. It's some of the most somber and stirring music (shout out to Kwabs for his heart-wrenching song "Forgiven") and the grief that strikes KK as she watches her son Scrapp get sentenced to 20 years in prison is hard to ignore.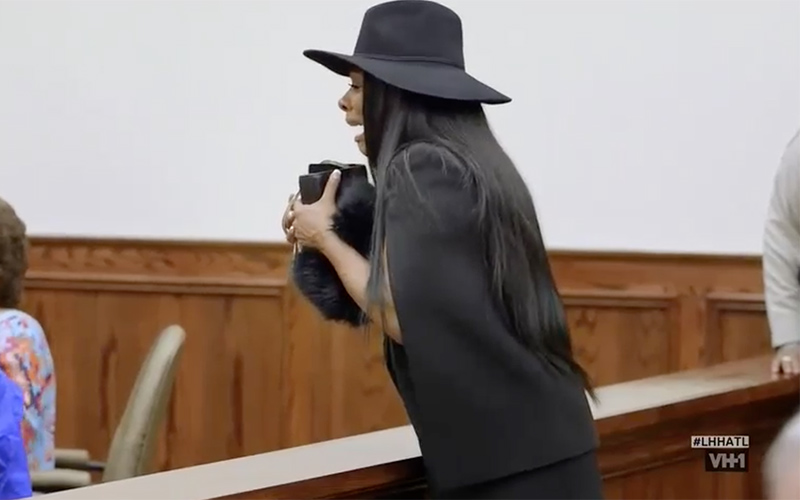 Then you remember that KK and her sons are criminal monsters who attempted to murder and kidnap her ex-boyfriend and that Scrapp is a drug dealer so you realize it's all bullshit that Mona's cooking up for ratings and you snap back to reality.
But it'll get you for a hot second if you let it.
Scrapp, for the most part, looks like a lost little boy as the judge throws the book at him.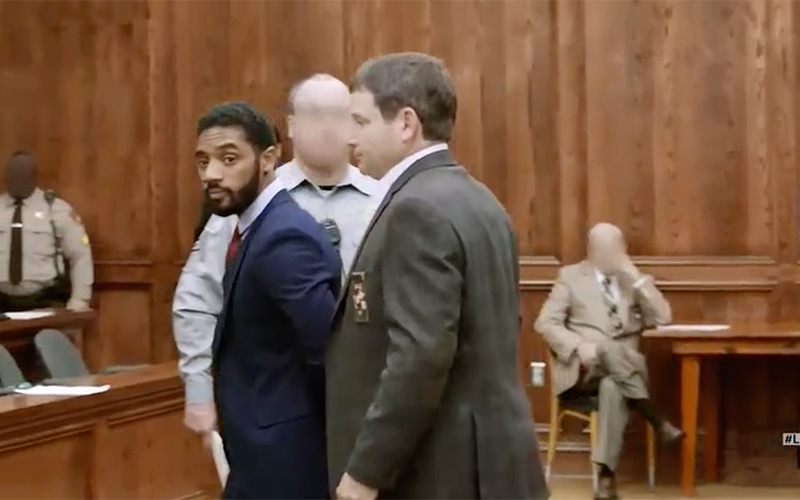 The good news is that this hefty sentencing, which the judge doled out after promising to be lenient, FINALLY wraps up the Scrapp storyline. So we won't have to sit around waiting for Scrapp to go to jail anymore because his crater face is FINALLY gone for good. Or at least, 5 years in confinement per the judge's orders and then 15 years on probation.
Is weed worth all of that, y'all? People need to make smarter life choices.
The funny part of Scrapp's sentencing though was looking at all of the hoes who were somber and sad-faced about Scrapp going to the big house. Mona and her team have individual monologues with all of Scrapp's sidechicks and each woman offers her own testimonial on how she'll move on in Scrapp's absence.
Trashy Tommie was a train wreck and admits to drinking to cope with the pain. She basically said she couldn't eat and sleep because Scrapp was going to prison. But because she's Tommie, she had to inject some false confidence in her goodbye segment, which included the flatter shot of her washing her hands and her mouth.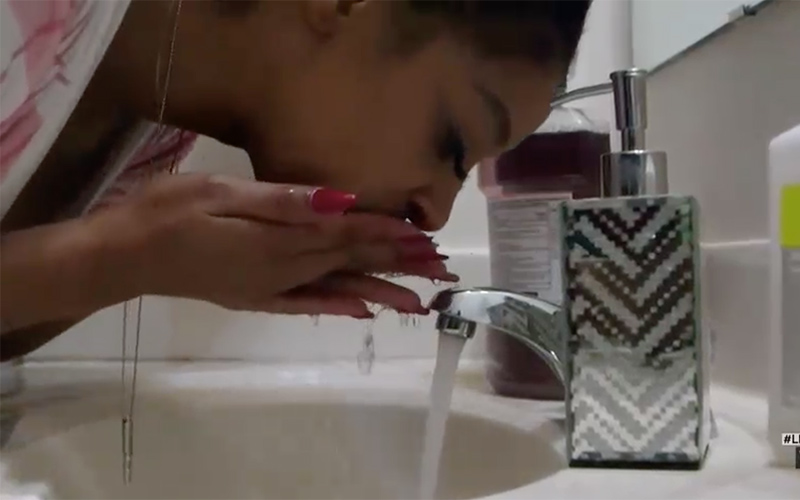 "One day he's gonna realize that I'm best thing that ever happened to him and he'll come running back, I'm sure of that. Question is: Will I still be here when he's ready?" Tommie asks. Girl, bye. You know damn well the answer is YES, you will still be there when Scrapp is ready.
Karlie Redd, who is bed hopping among her male co-stars like a damn bed bug, tries to play up her relationship with Scrapp as a "friendship."
"Scrapp, thank you for being a great friend. And thank you for giving me your heart. I'm really gonna miss you," said Karlie.
Girl, he gave you that D in addition to his heart. Stop actin' like you and Scrapp were just hangin' out at the mall and chit chattin' about what went down on Real Housewives of Atlanta last week.
The woman in Scrapp's life who seemed to be truly unbothered, however, was his baby mama Tiarra. After going toe to toe with Scrapp's mama KK, Tiarra ain't afraid of no ghost. And though her heart told her to be petty and keep her son King away from his father Scrapp as punishment, better voices prevailed and Tiarra granted Scrapp the company of his young son in his final moments before his sentencing.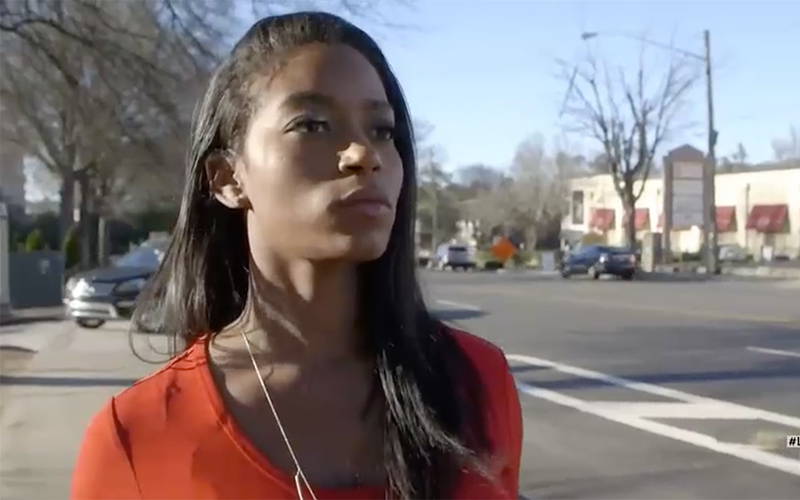 In a true sign of maturity, Tiarra conveyed the message that she passed along to her son, King, about his father, Scrapp.
"When King's old enough, I'll explain to him that his daddy made some poor decisions, but he's not a bad person. But until then, I'll explain to King that his daddy loves him, always has and always will," said Tiarra.
So it's a wrap on Scrapp. Might I suggest that Mona do a double-blockbuster, live from prison episode with LHHNY's Mendeecees and LHHATL's Scrapp DeLeon once they're both out of jail? That is, if this damn show is still on the air in 5 to 8 years.
Be the first to receive breaking news alerts and more stories like this by subscribing to our mailing list.