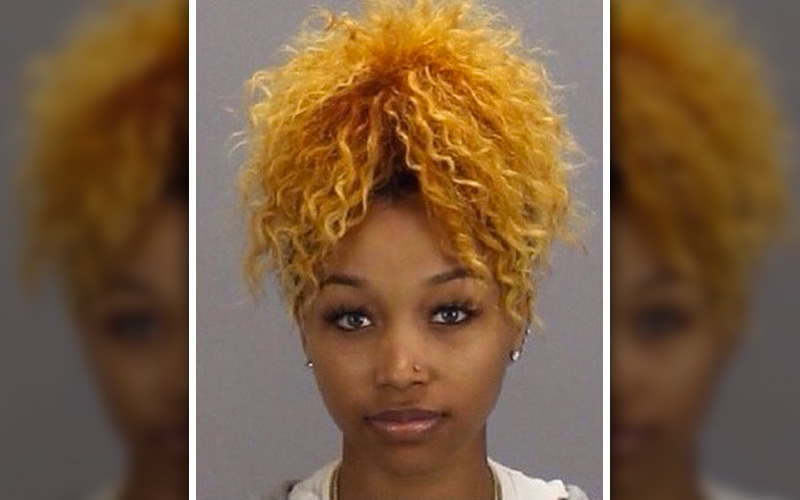 T.I. and Tiny's daughter Zonnique Pullins is apparently about that life.
The 20-year-old reality star was arrested on Thursday (Jun 16) after she was caught trying to bring a gun through Hartsfield-Jackson International Airport in Atlanta.
According to TMZ, a TSA agent spotted a semi-automatic pistol in Zonnique's purse during a security checkpoint. Zonnique told police that she had a permit for the gun, but was unable to show the paperwork on it.
She was booked at Clayton County Jail for carrying a weapon or long gun through security., an was released early Friday morning.
Neither Tiny nor T.I. have commented on the incident, but Zonnique's cousin Tamara Whitaker took to Instagram and explained that Zonnique accidentally brought the gun with her to the airport and that it is registered in her name.
My boo got the cutest mugshot in the game. Let me just clear a couple things up for you guys . Zonnique did get caught with her registered weapon but like most of us she just forgot it was in her really big purse. We were taught in my family that people are crazy out here and carrying a small gun to protect yourself is what's needed . With the late shootings and death of a pop star all in Orlando just this week , I think it's very appropriate that she carries a gun just not to the airport maybe lol. But my girl is home and good so please don't start with the ignorant rumors , she was home and handled before you even heard about it. Zonnique has great parents that made sure she was okay from the moment she was caught. Not all celebrities keep security on them 24/7 they have to protect themselves just like regular people and we all have learned even security can't always protect you . Her mugshot is still cute as hell lol
Zonnique is a former member of the teen girl group The OMG Girlz, which disbanded in 2015. She also stars alongside her parents and younger brothers and sisters in the hit VH1 reality series T.I. and Tiny: The Family Hustle.
Last month, a shooting broke out at her stepfather T.I.'s concert at Irving Plaza that left one dead and three injured.
Be the first to receive breaking news alerts and more stories like this by subscribing to our mailing list.