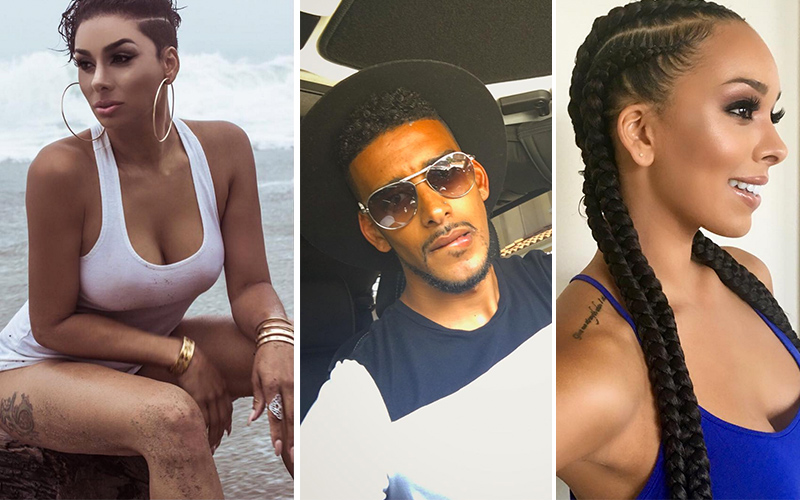 They say you can choose your friends, but you can't choose your family. Given the shade that is being thrown between Laura Govan, a former Basketball Wives star, and her siblings Gloria Govan, also a former BBW star, and their brother Lonnie Govan, it's safe to assume that if they had a say in the matter, they might not choose to be siblings any longer.
So where did it all go wrong? How did the once-tightknit Govan clan end up at each other's throats?
One name: Gilbert Arenas.
As we all know, Gilbert Arenas, Laura's one-time fiance and baby daddy to four of her kids, is absolutely RECKLESS at the mouth. He has gone on a devastating social media campaign to smear and tarnish Laura's name. But at the heart of the strife between Laura and her sister Gloria is a suspicion on Laura's part that Gloria once slept with Gilbert.
It's a claim that Gloria and Gilbert both deny, but Laura, for some reason she won't disclose, still clings to.
Furious at her name being thrown in the mix once again, after Gilbert made it a point to state that Laura's own family hates her and doesn't talk to her, and Laura conducted an interview confirming that she doesn't speak to her sister Gloria and her brother Lonnie, Gloria defended herself.
https://www.instagram.com/p/BGtKq0yy2LR/
The situation with Laura's brother Lonnie is slightly different. Laura claims that Lonnie is siding with Gilbert because the two were once close. Lonnie, like Rob Kardashian did with his sister Khloe, even used to live with Laura in her house. But she put him out and now Lonnie has made it a point to shade Laura on the downlow by playing up his love and affection for his OTHER sister Gloria and throwing out vague passive-aggressive comments about loyalty, true love and real family.
First, Lonnie claps back at Laura's situation calling her, in short, an attention whore. Lonnie's almost-brother-in-law Gilbert chimes in and his ex-brother-in-law, Matt Barnes, piles on.
But scroll back through Lonnie's Instagram feed and you can see the shade toward Laura was there before in his posts with his new-fave sis, Gloria.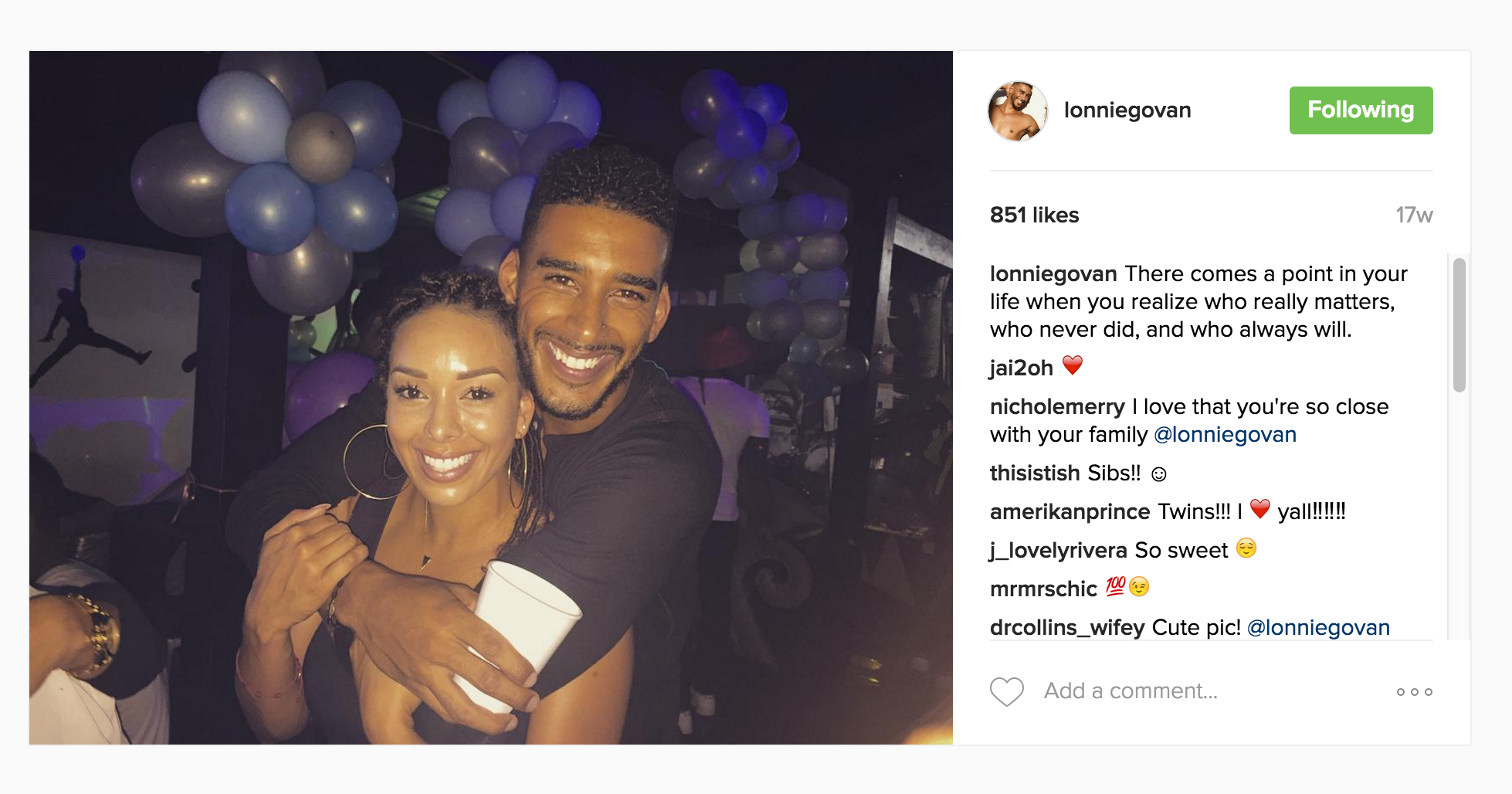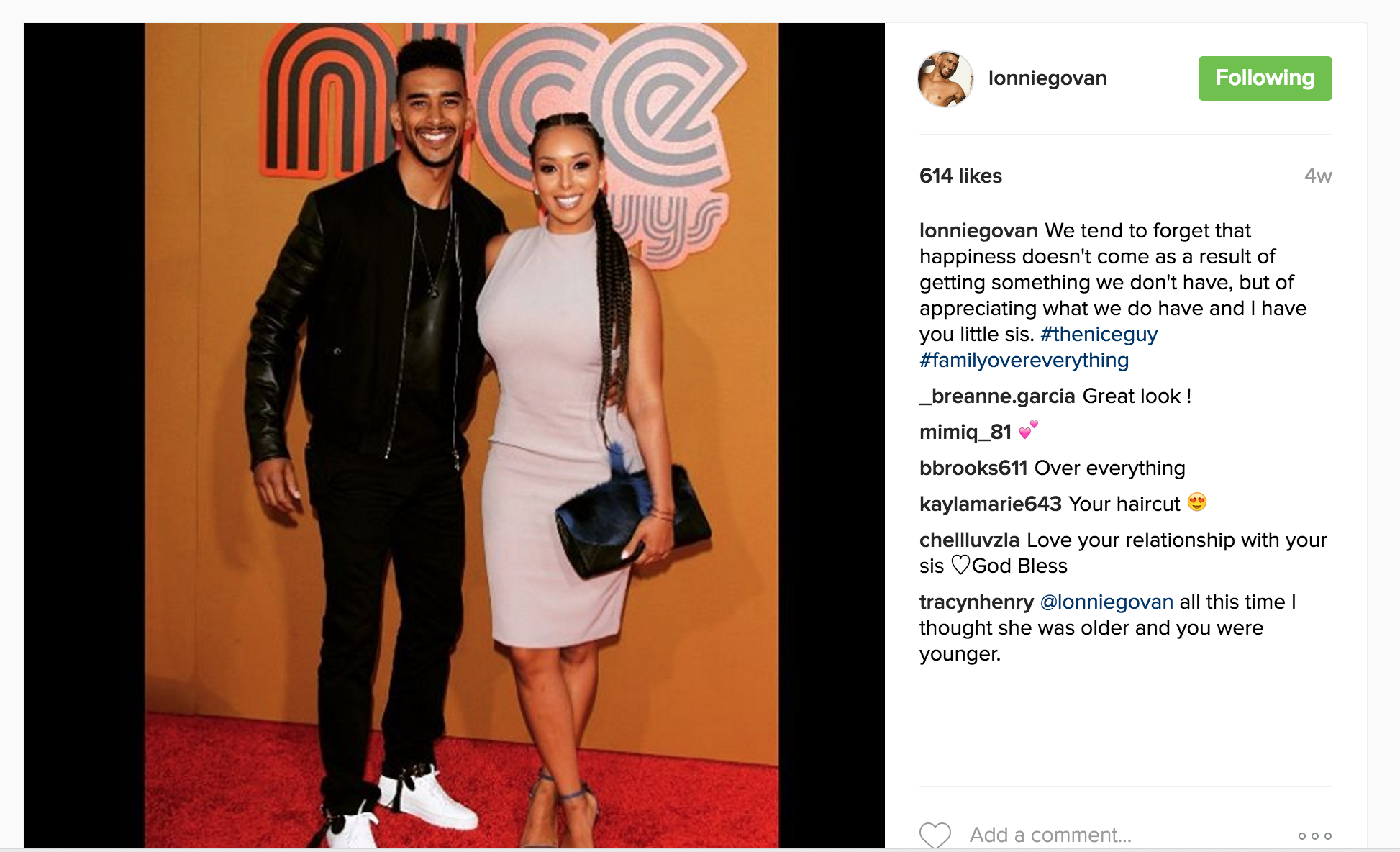 In fact, the last time Lonnie mentioned or was photographed with Laura on his Instagram account was 41 weeks ago.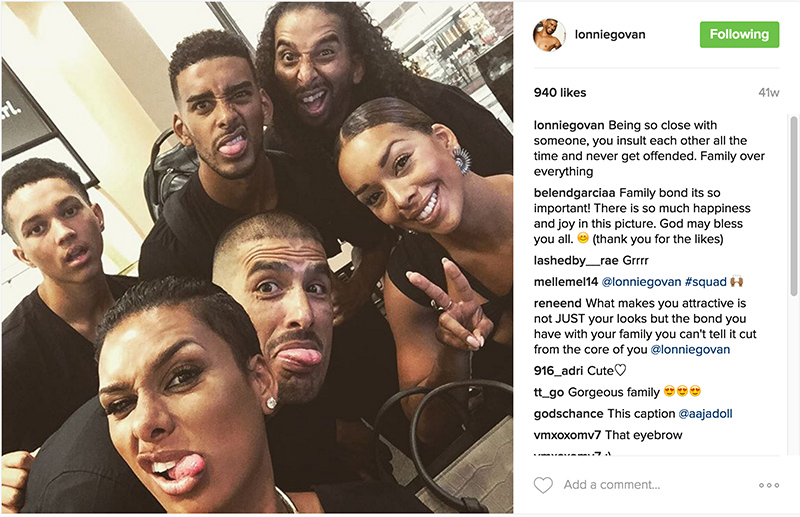 If you thought Laura was going to take that lying down, you thought wrong. Laura clapped back with a bombshell of her own: She hinted that her brother Lonnie is a closeted homosexual.
Welp. They say family is forever, so hopefully the Govan Gang can make up and get it together. Already, Lonnie and Gloria have deleted their posts on Instagram, so perhaps Momma Govan had a chat with them. Laura, on the other hand seems to give no fucks as her post accusing her brother of being a closeted gay man is still standing.
Be the first to receive breaking news alerts and more stories like this by subscribing to our mailing list.