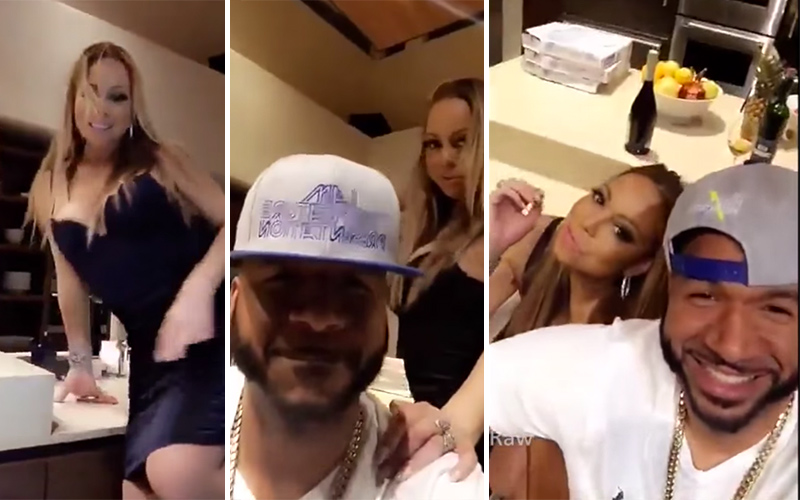 If there's one thing that Mariah Carey is known for, it's being a big ol' flirt. But I thought that after her ugly divorce with Nick Cannon and new engagement to her billionaire Australian boo, James Packer, that Mariah MIGHT pull back on purring with her kitty kat.
I, apparently, thought wrong.
A strange video popped up from Mariah's studio session with someone by the name of DJ Suss One. He is apparently her official DJ and Mariah is apparently officially very well acquainted with him.
Though DJ Suss One takes pains to repeat over and over again that Mariah is "FAMILY" to him, Mariah seems to not have gotten the memo and sensually flips her hair, bats her eyes, shows off her cleavage and purrs in the man's ears.
With "friends" like these, it's a wonder that any man would ever leave Mariah's posse. Though I wonder whatever happened to Mariah and DJ Clue's relationship, since once upon a time, Mimi was about DJ Clue.
Be the first to receive breaking news alerts and more stories like this by subscribing to our mailing list.