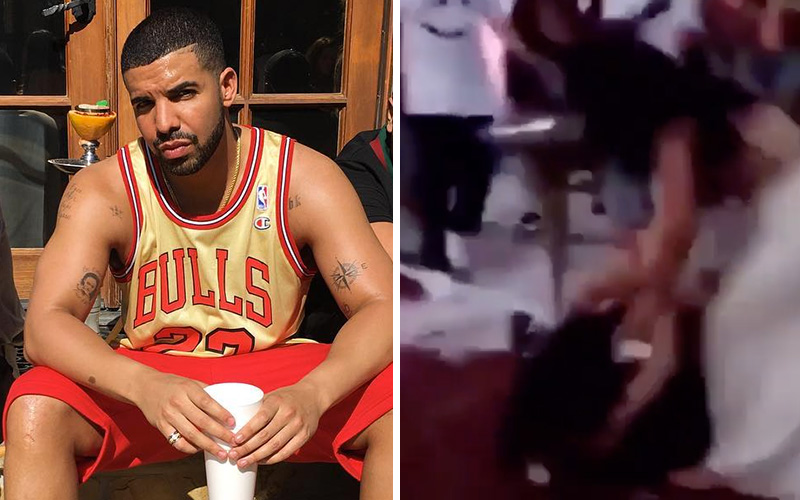 Take note, this is no way to get invited back to Drake's house.
On Monday (May 30), Drake hosted a party at his California mansion and invited reported "bus-loads of girls" to help celebrate Memorial Day by the pool.
100-plus ratchet chicks plus one multi-platinum, sensitive rapper on one plot of land was a formula for disaster that resulted in girls being dragged and stomped in a massive brawl.
Sometime before or after a 9 p.m. noise complaint brought police to the manor, multiple fights involving several different groups of women broke out with only goons around to break up the antics.
Luckily someone caught the mess and got Drake's reaction to the madness on camera.
https://www.instagram.com/p/BGEu0pCk6Bh/
It looks like Drizzy didn't let the rats rain on his parade. The police left and the party continued. Happy Memorial Day to all.
Be the first to receive breaking news alerts and more stories like this by subscribing to our mailing list.