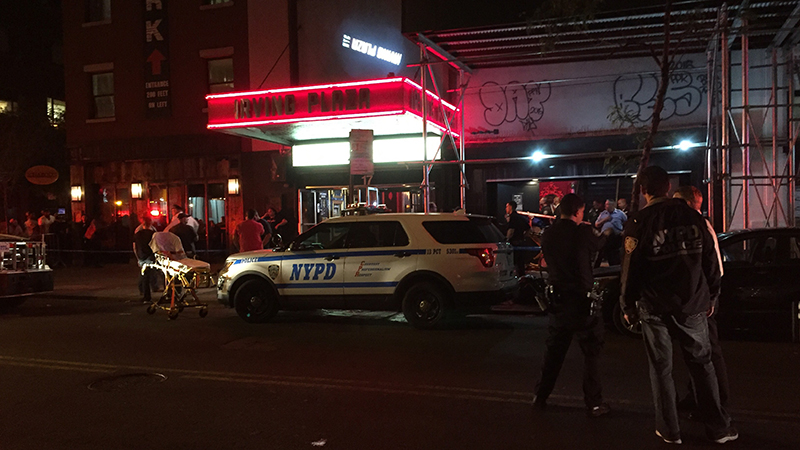 At least one person has died and three others were wounded following a shooting Wednesday night (May 25) at a T.I. concert in New York City.
Shots were reportedly fired just after 10 p.m. as fans gathered for T.I.'s show at Irving Plaza in New York's Union Square. The rapper was scheduled to perform with special guests Maino, Uncle Murda and others. He was not on stage when the shooting occurred.
According to NBC New York, three men and a woman were shot in a third-floor green room of the venue. One witness said the gunshots caused a sudden stampede in the audience. "Everybody was having a good time until everybody started running — that's it," the anonymous concertgoer said.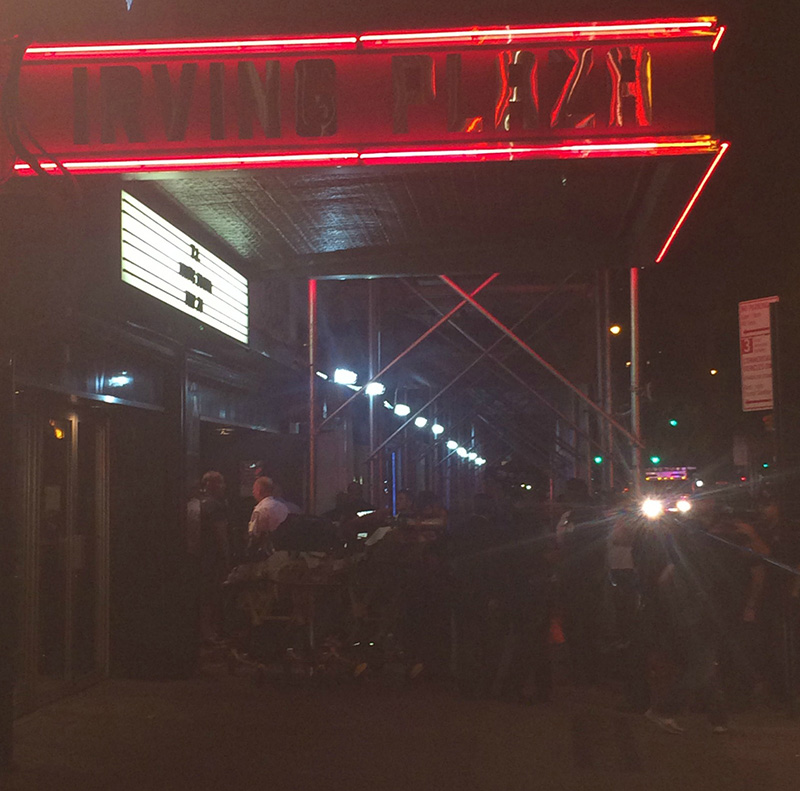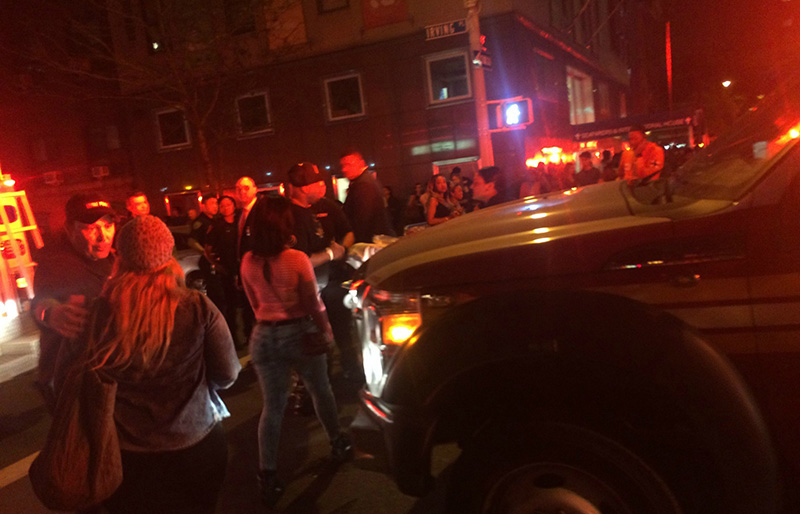 Another witness told the NY Times that the shooting happened while a D.J. was warming the crowd up for T.I.
"Right when he was about to go on I heard two gunshots, and right after, there was a stampede," 21-year-old Ayo Fagbemi, a University of Pennsylvania student, said. "There were at least three rounds, but after the second one was when people started running."
https://twitter.com/markygeezy/status/735659902480318464
https://twitter.com/dmz75/status/735661188546211841
.@PIX11News Deputy Commissioner Stephen Davis said the man critically injured was shot on the second floor. Several victims walked in…

— Myles Miller (@MylesMill) May 26, 2016
A person was just wheeled out. Bleeding. Seemed to be alive.

— Paul Cantor (@PaulCantor) May 26, 2016
Paramedics giving him CPR. Black male. Maybe 30 years old. A little heavy set.

— Paul Cantor (@PaulCantor) May 26, 2016
Now 4 shot at #TI concert. 2 men shot in chest & stomach. Female, 26, shot in leg, serious but stable. 4th victim walked into hospital.

— ????????? ???? (@WashNews) May 26, 2016
https://www.instagram.com/p/BF2orvfzfex/
URGENTE – Así escapaban las personas luego de un tiroteo en pleno show en Nueva York Irving Plaza pic.twitter.com/q2kKBMpOsq

— Urgente y alerta (@urgenteyalerta) May 26, 2016
"People were freaking out," Diana Zuluaga, 40, who was in the balcony at the time, said in an interview. Ms. Zuluaga, a Manhattan resident, said the loud music covered the sound of the first gunshot, but a second was more audible, sending people running. It was unclear who was in the green room at the time, Chief William Aubrey said.

Paul Cantor, 34, of Manhattan, was in the back of the club, which he said was filled with about 1,000 people. He said his attention was drawn to a fight backstage that spilled onto the stage. Mr. Cantor described seeing a man falling backward like a boxer who had been hit by a hard punch. "There was a body that came across the stage, sort of with flailing arms," he said.

He said a second fight — perhaps related to the first — then broke out on the club's floor. It was maybe five seconds from the time he saw the fights to when people said they heard shots, he said. Sagine Morency, 20, said she "got stomped on" and lost a sandal in the hasty exit.
Three victims suffering gunshot wounds were transported to Beth-Israel Hospital, where one of the victims — a currently unidentified male — died, NYPD Chief of Detectives William Aubry said. The fourth victim was being treated at New York Medical Center.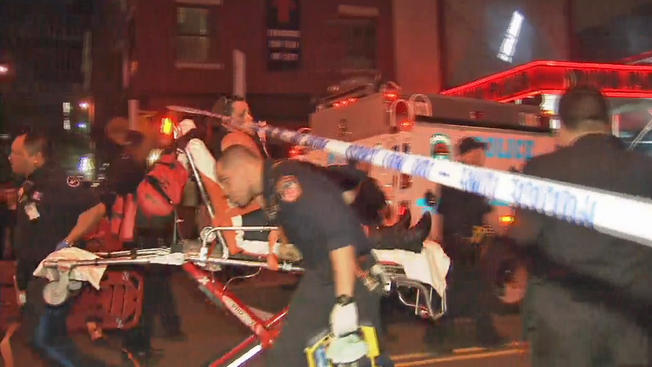 Police haven't made any arrests yet and they are unaware of a motive for the shootings, however, they are investigating how the shooter(s) got into the venue, which was supposed to have metal detectors set up.
T.I. hasn't yet responded to the shootings.
Story developing…
Be the first to receive breaking news alerts and more stories like this by subscribing to our mailing list.