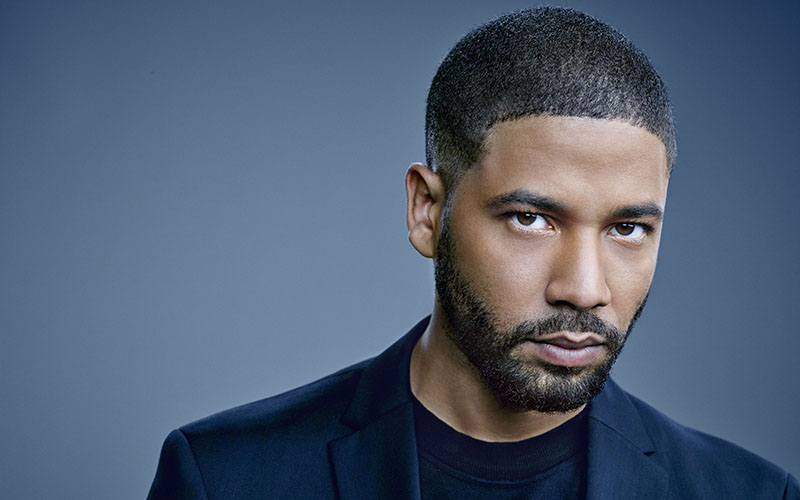 The Empire Season 2 finale airs tonight on Fox, and the main question everyone will be asking throughout the episode is: IS JAMAL GONNA DIE?!?
On last week's episode, the middle Lyon brother got into a huge verbal altercation with Lucious.
After walking in on Jamal and his downlow friend D-Major, who were about to suck each other's faces off, Lucious and Jamal were hurling insults at each other when Lucious said, "The day you die from AIDS, I'm gonna celebrate."
Near the end of the episode, while posing for pics on the red carpet of the ASAs, Jamal takes a bullet from Freda … for LUCIOUS, of all people, and by the time the credits started rolling, we were still left wondering about Jamal's condition. Is he going to live? Is he going to die?
Making matters even worse for inquisitive Empire viewers is the following message Jussie Smollet posted on Twitter right after last week's episode aired on the West Coast, seemingly announcing his farewell from the show:
I've thoroughly enjoyed my time w/ @EmpireFOX. I love you all. Truth. Time 2 make a record & some movies. #Empire ? pic.twitter.com/xeCONIhAlE

— Jussie Smollett (@JussieSmollett) May 12, 2016
ET has since spoken with Jussie Smollett, and the actor didn't offer any new insight regarding Jamal Lyon's fate on the show.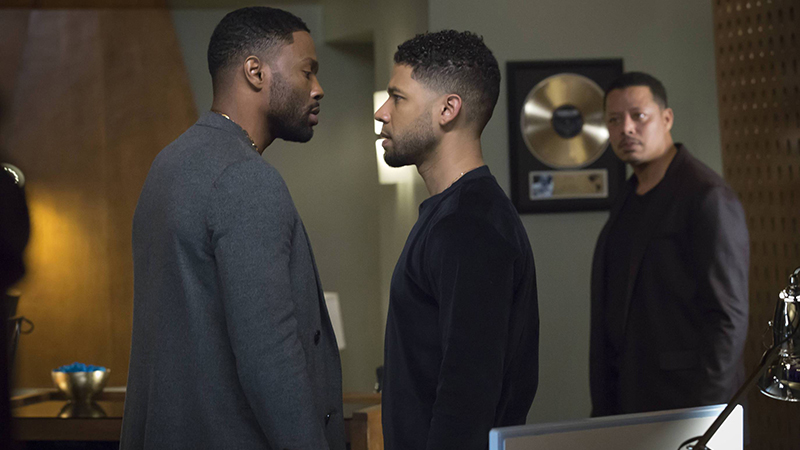 "Wednesday at 9/8 Central, only on Fox," Smollett teasingly replied, when asked about whether Jamal bites the dust.

Hmm… sure makes you wonder! While Smollett wouldn't give a straight answer, he understood the uproar by the show's loyal and passionate fans.

"[Creator] Lee [Daniels] has been getting death threats of people being like, 'If Jamal dies, you die.' Knife emoji, knife emoji, knife emoji!" Smollett shared. "The fans are on another level, it's incredible. But you know, we'll have to wait and see."

He did, however, promise an action-packed season two finale that will be a rollercoaster ride of emotions, and the payoff for Jamal's story — however it turns out — will be worth the anticipation.

"It's handled in a beautiful way," Smollett promised. "I think there's going to be tears and [there's] also going to be a lot of happiness. So you know, it's OK. It's going to be great. It's a phenomenal finale and all questions are going to be answered Wednesday at 9/8 Central, only on Fox."
Smollett also talked about how the writers came up with that infamous "The day you die from AIDS, I'm gonna celebrate" line.
That harrowing exchange was borne from Smollett and Terrence Howard workshopping the dialogue in executive producer Sanaa Hamri's office.

"We came up with all those horrible things because it was something that had to be said, that you just can't come back [from] — something so hurtful," Smollett explained. "And look what ends up happening? Your son ends up getting shot — 'I took a bullet for you.'"

"It's one of those instances where we're not preaching, we're just holding up a mirror to society and saying, 'Is this you?' and if it is, what about that?" he added.
Be the first to receive breaking news alerts and more stories like this by subscribing to our mailing list.