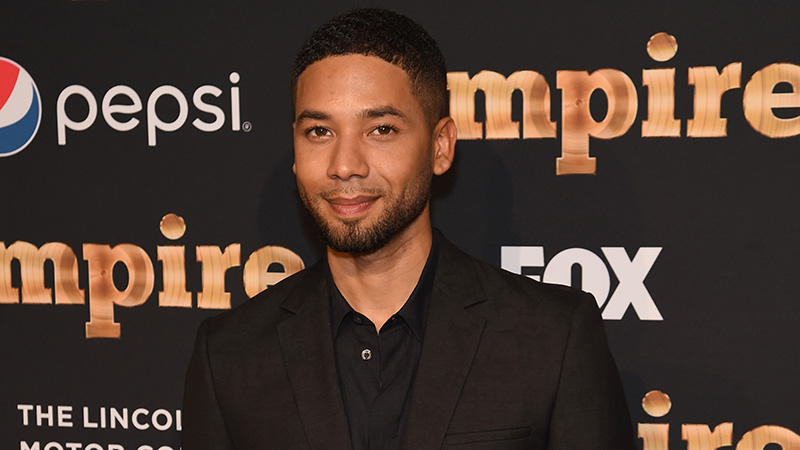 While the first season of Fox's hit drama Empire set the world on fire, the second season has been met with mixed results.
There were rumors swirling before that Trai Byers (Andre Lyon) wanted to leave the show, but Byers later confirmed he had no intention of bolting from the cast.
But could it be that the rumor mill had the wrong Lyon pegged all along?
The end of the most recent episode of Empire saw Jussie Smollett (Jamal Lyon) shot by Freda Gatz at the ASA awards. He was rolled into the hospital with a severe gun wound clinging for his life.
Though the show left it as a cliffhanger, Jussie Smollett took to Twitter and left a message that left people feeling this might be the end of the road for the tortured soul that is Jamal Lyon.
I've thoroughly enjoyed my time w/ @EmpireFOX. I love you all. Truth. Time 2 make a record & some movies. #Empire ? pic.twitter.com/xeCONIhAlE

— Jussie Smollett (@JussieSmollett) May 12, 2016
So is that it? Is it lights out for Jussie's run on Empire?
EW says not so fast. The magazine emphatically states in its headline that "Jussie Smollett" is "not leaving Empire after cliffhanger episode." The publication confirmed that Smollett remains under contract with Fox, which makes an immediate exit unlikely.
So does that mean Smollett's tweet is nothing more than a PR stunt? Perhaps. But I'd say that it wouldn't surprise me if Jussie really did get the boot, and frankly, the show might be better for it.
It's no secret that the writers have wreaked havoc on the Jamal character, yo-yoing him on all fronts. He's gay, then he has a secret baby girl (that turns out to not be his), then he has a fling with a female pop star and he's sexually fluid, then he's back to being gay again. Jamal's motivations and desires seem to bend and twist in the wind, leaving him as nothing more than a prop for whatever LGBT rights stance the writers want him to play.
And let's be honest, we can all do without Jussie's goat warbling in the future.
Be the first to receive breaking news alerts and more stories like this by subscribing to our mailing list.