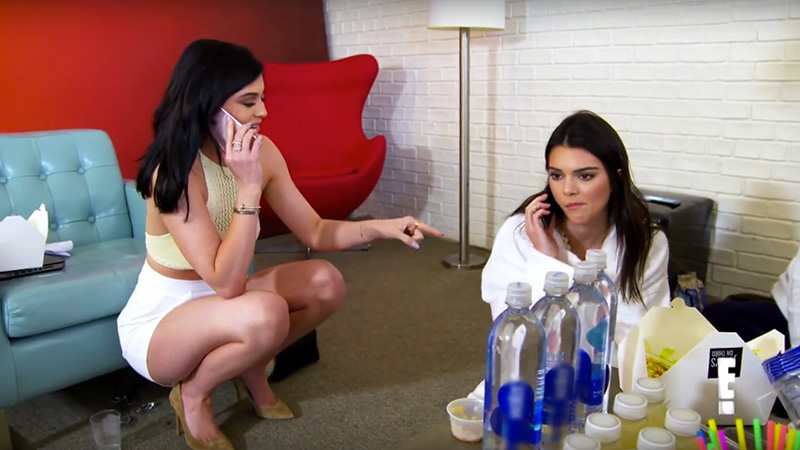 This next season of Keeping Up with the Kardashians is really gonna be a treat, isn't it?
Rob Kardashian, the recluse brother of the klan, is making his big return to the show next season and he's not coming back alone. Rob has begun dating, and it's a frenemy of the family's: Blac Chyna.
Blac Chyna has a checkered past with the krew. She was a friend of Kim's but her ex-baby mama status with Tyga, Kylie Jenner's boyfriend, and her close friendship with Kim's husband's ex, Amber Rose, complicated matters and she found herself on the outs.
With Rob going hard for his new boo on Instagram and Snapchat though, the Kardashians are forced to grapple with the reality that Blac Chyna might become a permanent fixture in their lives.
In a clip from the upcoming season, Kendall and Kylie realize that the new iPad that Blac Chyna is busy showing off on social media is actually a regift of the iPad that Kendall bought for her brother for Christmas.
The Jenner sisters are livid that Rob is gifting Blac Chyna anything, much less something they gave to him, so they decide to call him and ask for it back. Let's just say that the request for the iPad to be returned doesn't go so well.
Don't come for Rob Kardashian unless he sends for you, OK? Nice try, Kendall and Kylie. Stay in your lanes.
Be the first to receive breaking news alerts and more stories like this by subscribing to our mailing list.