The man who was almost killed by Karen "KK" King and her sons has spoken out about the 2012 incident which saw him kidnapped, brutally beaten and thrown into the trunk of a car.
The Kings have brought on a lot of attention to themselves by joining the cast of Love & Hip Hop Atlanta. Like the old saying goes, if you want to keep the skeletons in your closet hidden, don't do reality TV. (Okay, it's not really a saying, but it should be.)
As we previously reported, KK allegedly had her sons Scrapp DeLeon and Sas, as well as four other men, kidnap and attack Lyndon Baines Smith (her ex boyfriend and Sas' father) in Georgia.
RELATED: Karen "KK" King and Sons Were Arrested for Brutal Beating, Kidnapping of Her Ex/Baby Daddy
KK also allegedly ordered for Smith to be killed and his body to be dumped across the state line, but the group's plans were foiled after Alabama police pulled over the car they were using to transport Smith in and found the man in the trunk.
Smith was reportedly taken to the hospital and treated for serious injuries, including multiple rib and facial fractures, and as a result of the attack, he is now blind in one eye.
Scrapp and Sas were arrested months later on charges of kidnapping with serious bodily injury and aggravated assault and battery, while their mom dyed her hair and went on the run, and was featured on "America's Most Wanted" and 11 Alive's "Fugitive of the Week."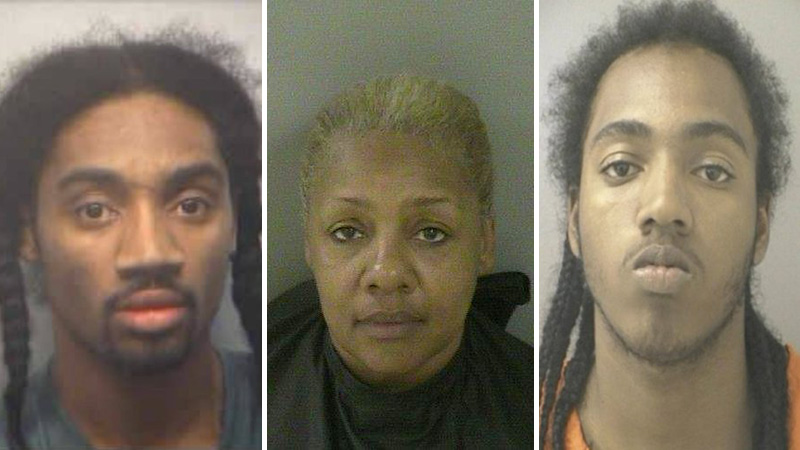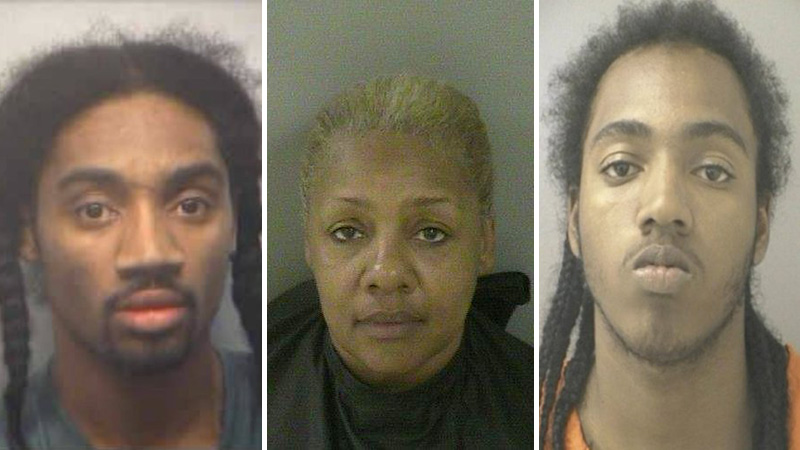 Karen "KK" King (real name: Karen Lynn King) was eventually caught and arrested in Florida the following year after someone called in to the America's Most Wanted hotline and tipped off police regarding her whereabouts.
The charges were later dropped on account of lack of evidence, and the Kings were let off the hook. Now that they are showing up on TV every Monday night, their attempted murder victim is sharing his side of the story.
Smith also shared a couple of old photos of him with his sons.
In this photo, Scrapp is the oldest boy (on the left), Sas is in the middle and their younger brother Alonte — who was also involved with the alleged kidnapping/attack and arrested/charged — is on the far right of the pic.
And this undated photo shows Smith with Karen, Scrapp, Sas and Dolla (R.I.P.) back in their younger years. It looks like they were visiting him in jail.
FYI: Lyndon Smith is the biological father to Sas and Alonte, but not Scrapp. Smith said in a Facebook comment that Scrapp was 4 years old when he met Karen "KK" King.

By the way, shout to the "media outlet" that falsely reported that Lyndon Baines Smith was killed. Because he wasn't. Dead people can't use Facebook. Or, in the words of Lyndon Smith, "Dead man tell know lies!"
Be the first to receive breaking news alerts and more stories like this by subscribing to our mailing list.