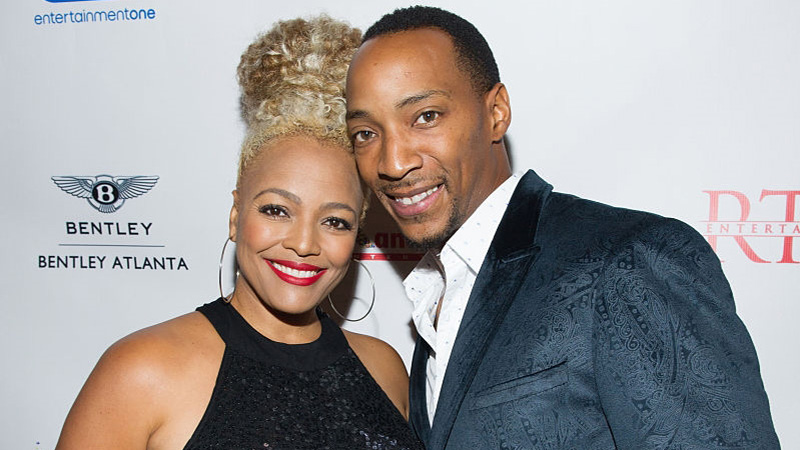 The most boring woman on reality TV, Kim Fields, made it clear recently that she would not be returning for a second serving of Bravo's hit reality show The Real Housewives of Atlanta.
Most just assumed it was because Kim, who preferred to sleep in, read books and watch her children, simply wasn't a good fit. It's true, Kim didn't click with the clique. But that's only part of the story.
More specifically, according to a report from OK! Magazine, Kim Fields left because she couldn't stand Kenya Moore. To be fair, although Kim was indeed boring, Kenya was kind of acting like the woman's own Cruella DeVil.
Even more frustrating than Kenya's antics though were the gay rumors about Kim's husband Christopher Morgan (aka "Chrissy," allegedly) that Kenya helped breathe life into.
"The rumors spread on the show, that Christopher is gay, were absolutely unacceptable," the source said. "Her kids will have to deal with the fallout for years to come."
Supposedly, Kim asked producers to cut the footage from the show, but given that they NEEDED some spicy, drama-filled material, they're weren't interested in cutting anything.
This, apparently, was the straw that broke the camel's back and she walked.
While I can understand Kim's disgust given the homo-baiting and homophobic nature of the ladies' insinuations about her husband, people have said far more insulting things about each other and people's loved ones on the show than that.
So Kim really wasn't a good fit because she couldn't roll with the punches. It takes more than a gay rumor to ruffle the feathers of NeNe Leakes, Kenya Moore, Kandi Buruss or Phaedra Parks. Kim wasn't built for this.
Hopefully she takes some caffeine pills and perks up on her next gig.
Be the first to receive breaking news alerts and more stories like this by subscribing to our mailing list.