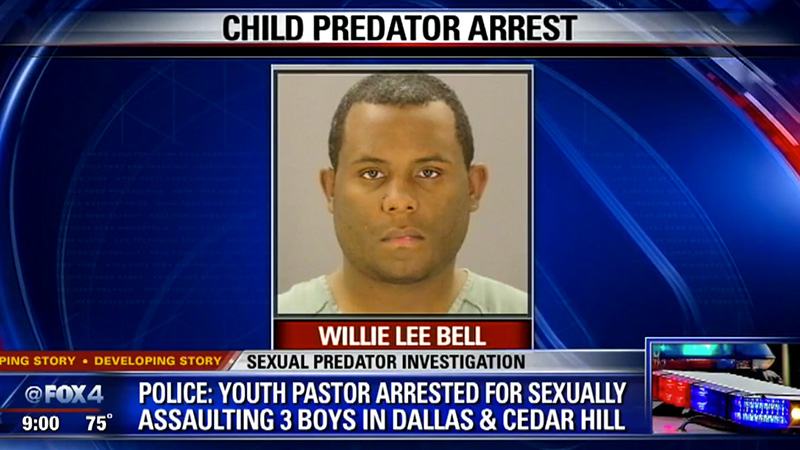 A youth pastor from Texas is facing serious charges after he was caught molesting a 6-year-old boy.
29-year-old Willie Bell was reportedly beaten up by witnesses on March 31st after they caught him molesting the child behind an apartment building.
Bell is also accused of recently sexually assaulting two other boys.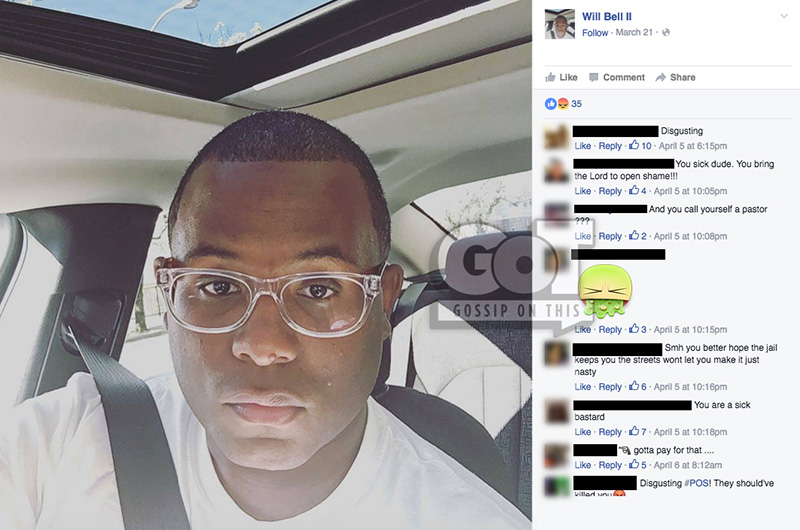 A Cedar Hill youth pastor is accused of sexually assaulting three boys. Up until his arrest, Willie Lee Bell Jr. ministered to children at First United Methodist Church of Cedar Hill.

Police say Bell lured and sexually assaulted the boys at an apartment in February and was caught in the act last week at a Dallas apartment. He is facing charges for two sexual assaults of little boys in Cedar Hill.

The mother of the most recent victim, who didn't want to be identified, says her 6-year-old kindergartner was lured behind an apartment building while he was playing outside.

"It's painful. It's devastating. It's a nightmare," the mom said.

Witnesses caught a man abusing her child Thursday afternoon. The mom says bystanders attacked Bell to stop him.

"If it wasn't for them, he probably would have done more to my child," said the mom.

Dallas police arrested the 29-year-old in West Oak Cliff. Police say two young boys said a man abused them behind their apartment complex on East Little Creek Road in February. The boys said the man was wearing "church shoes."

United Methodist Church of North Texas said, in a statement, it has no knowledge of any criminal acts happening at the church, and that it's cooperating with police.

The principal at Bray Elementary in Cedar Hill also sent emails to parents, notifying them that Bell had been inside the school to meet with a principal about setting up a mentorship program. The program never happened, and the school says Bell was never left alone with a student.

"When I heard he is a student pastor, I'm like really?" the mom said. "Who can you trust? Who can you believe?"

Bell is a stranger to the mother and her family. He did not live at their apartment complex. Court records show Bell has been accused of showing pornographic videos to a child in Tennessee. No other details were immediately available in that case.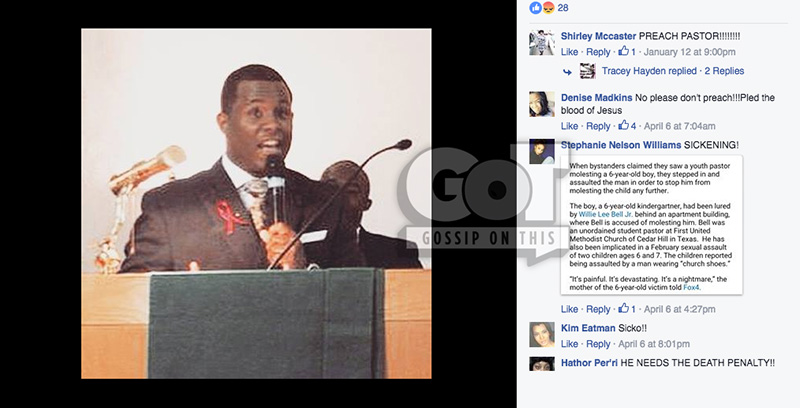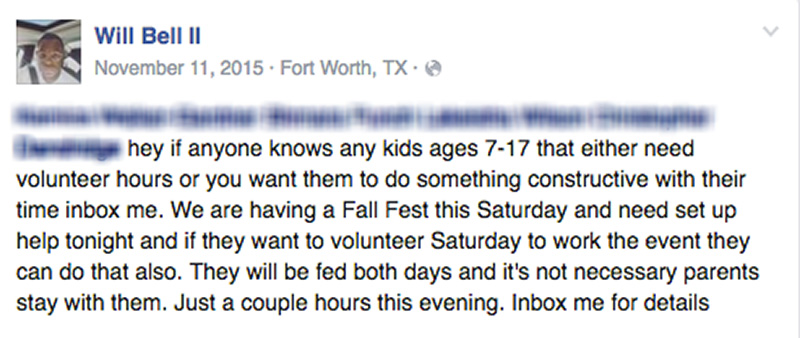 "They will be fed both days and it's not necessary parents stay with them. Just a couple hours this evening. Inbox me for details."
Wow.
It's sad that we live in a world where you can't even trust pastors/preachers around your kids. And what's even sadder is if this sick bastard wasn't caught, who knows how many more children he would have sexually assaulted?
Prayers go out to the children this sicko harmed, as well as their families.
Be the first to receive breaking news alerts and more stories like this by subscribing to our mailing list.