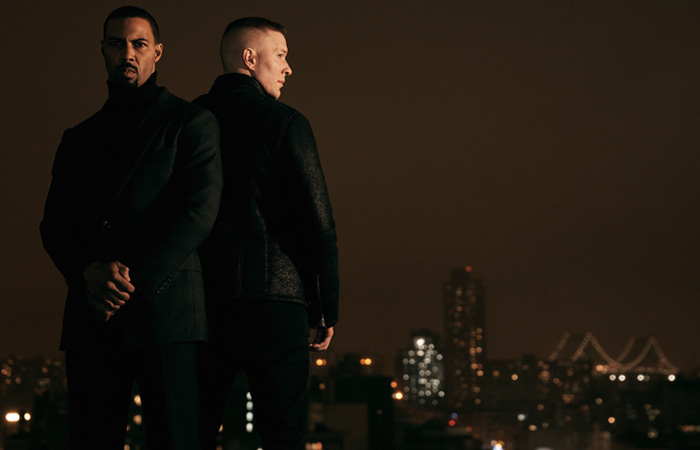 With just months away until the Season 3 premiere of "Power," Starz has released a 30-second teaser offering a first look into what fans should expect when the summer's hottest scripted drama returns to TV.
Here are a few instant observations we gathered after watching the 30-second clip:
1.) Ghost is desperately needed out here in these streets, but he couldn't care less. "Forget Ghost, I'm out the game," he says.
2.) Tommy wants to put a bullet in someone's head.
3.) Ghost and Angela are still fucking, which leads us to number four.
4.) Tasha seems to be embracing her newfound role as a single mother.
5.) Oh, and someone is out to get ghost. And when we say "get," we really mean kill.
The third season of Power premieres on Starz this July.
Watch the "Power" Season 3 Teaser Trailer Here:
About "Power" Season 3 (via Starz):
Season 3 finds James St. Patrick as the owner of new nightclubs, out of the drug game, and in a rekindled relationship with his first love, Angela (Lela Loren)—the AUSA sworn to bring him to justice.  But just as they begin to believe James' past criminal persona of "Ghost" may finally be behind them, both are forced to face the consequences of running from a life from which no one gets away clean—especially with the fate of Kanan (Curtis "50 Cent" Jackson), and the motives of Lobos (Enrique Murciano) remaining a mystery.
James' estranged best friend Tommy (Joseph Sikora) has just reunited with his newly returned love, Holly (Lucy Walters), but he must attempt the insurmountable task to not only rebuild Lobos' devastated drug organization, but to kill Ghost—turning brother against brother.
With her marriage to James in shambles, Tasha (Naturi Naughton) adapts to life without her husband by her side.  She'll find new purpose with old skills while trying to protect her children from the repercussions of life in the drug game and Ghost's fateful past decisions.
He's on the verge of having everything he's ever wanted, but will this new phase of James St. Patrick's life end before it begins with old sins and the specter of "Ghost" coming back to haunt him?  Be careful what you wish for.
Be the first to receive breaking news alerts and more stories like this by subscribing to our mailing list.