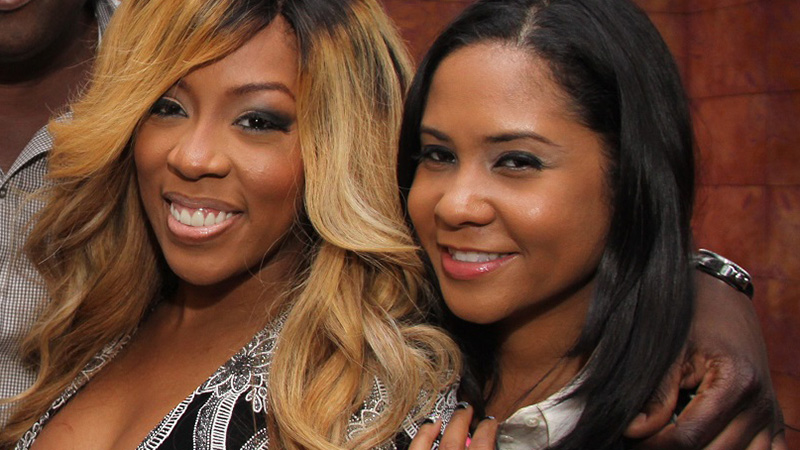 K. Michelle is not the one to come for, and this morning, she showed exactly what happens when you do decide to come for her.
The R&B singer stopped by "The Breakfast Club" Tuesday (Mar 29) to promote her new album More Issues Than Vogue, but things went left quickly when K decided to check co-host Angela Yee over comments she made about her in an interview last week with New York rappers Maino and Uncle Murda.
During their appearance on the show, Maino and Uncle Murda joked about K. Michelle's lady parts having a bad odor.
"She got that stink coochie, I call it the K. Michelle. Sometimes I just speak what's on my mind. I know people who did certain things with her. My man said it was not right," Uncle Murda said.
K had no problem addressing both men regarding their comments, but she focused more of her attention on Angela, who she accused of instigating the conversation and not having her back as a fellow woman.
"What I am going to say, Angela, even with you, you're a woman and I think I've been very cool and very supportive of you. The interview was over and the credits was running. You brought that back up. You brought that back up and you was being all instigative and he said he slept with me, you was all, 'Ew, you nasty.'"
K also said the bad press from the interview could have affected her album sales.
"What I'm saying to you is, you knew that my album came out the next day. You didn't know what legs that bullet was going to take. You know what I'm saying? Thank God, people know me and people was actually looking at those ni**as like they some cornballs. So, that's cool. Every album release it's that bulls**t. I never get to enjoy it. So, thank God I got to enjoy this album release because it didn't affect anything. People still went to the stores and they still in my DM."
Angela tried to defend herself and explained her comments, only for K to respond:
"You don't know what that might have done to me. If I wasn't a bitch that was dranking her drank, cashing her checks it might woulda f***ed up my whole motherf****ing day. My thing with you is that you are friends and family of the label. You was at my listening party. You knew that album was coming out and you know how the media attack me. Any negative headline that they can put up to overshadow my music is what they do."
K ended the convo telling Angela, "At the end of the day, I ain't f**king with you for that."
Michelle even made her disdain with Yee even more clear by not posing with her in the Breakfast Club's post-interview photo.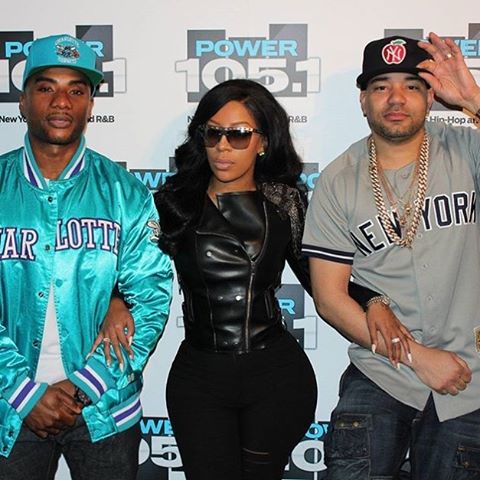 After the interview, Angela tweeted that K. Michelle was trying to bait her for "Love & Hip Hop Atlanta" cameras.
no one will ever bait me into an argument when those love and hip hop cameras are rolling

— Angela Yee (@angelayee) March 29, 2016
Watch K. Michelle's full Breakfast Club interview here:
Also here's the Maino and Uncle Murda interview from last week:
Be the first to receive breaking news alerts and more stories like this by subscribing to our mailing list.