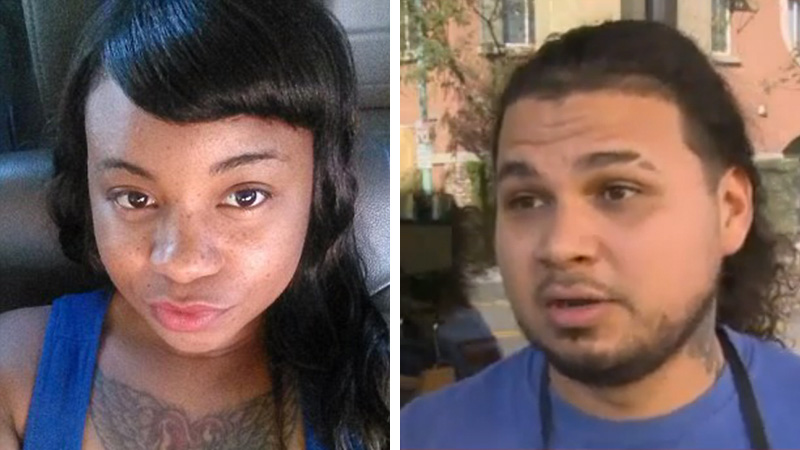 This is beyond crazy. A California woman is facing attempted murder charges after she tried to kill her barber over a bad haircut that he didn't even give her … which makes no sense what-so-ever, right?
After getting a Rihanna style cut and leaving a $20 tip, 29-year-old Adrian Blanche Swain returned to the barbershop hours later and fired three times at her barber, but the gun jammed.
The barber and another worker at the shop were able to tackle the woman to the ground before police arrived on the scene.
Police found razors in the woman's car and it was determined that she had, for reasons unknown, shaved her own hair after getting a cut at the barbershop, leaving a bald spot in her head.
Adrian Blanche Swain, 29, got a haircut around 9:30 a.m on Wednesday. She returned to the barber shop three hours later complaining about her haircut, San Diego police Sgt. Ray Battrick told KSWB.

The woman pulled out a gun, tried to pull the trigger three times, but the gun jammed, police said. "The gun had bullets but malfunctioned," Battrick said.

The barber and another person wrestled the woman to the ground and were able to get the gun out of her hand, police said.

"She messed it up with some straight razors… she erased everything I did, messed it up with a razor took it all off… and then she came in and said 'Look what you did to my hair!'" the barber told KSWB.

Swain was arrested and faces charges of attempted murder.
Wow. We're not sure what kind of drugs this lady was on (or maybe she has mental issues?), but let's just pray she gets the help that she needs.
Be the first to receive breaking news alerts and more stories like this by subscribing to our mailing list.