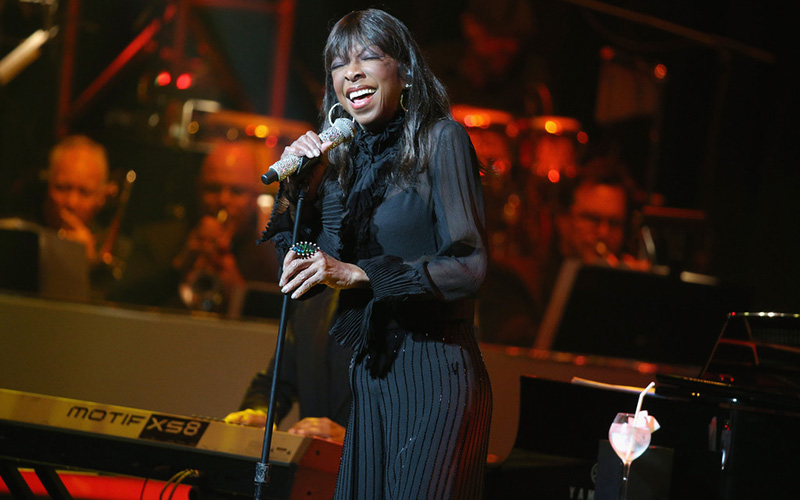 Some sad news to report on the first day of 2016. Legendary singer-songwriter Natalie Cole died in a Los Angeles hospital on New Years Eve (Dec 31) according to multiple confirmed reports. She was 65 years old.
The musician, who was the daughter of the late jazz legend Nat King Cole, died of congestive heart failure, her publicist said.
"It is with heavy hearts that we bring to you all the news of our Mother and sister's passing," read a statement from Cole's rep. "Natalie fought a fierce, courageous battle, dying how she lived … with dignity, strength and honor. Our beloved Mother and sister will be greatly missed and remain UNFORGETTABLE in our hearts forever."
Cole had been struggling with various health issues recently and was forced to cancel several tour dates over the past few months following a recurrence of Hepatitis C linked to her previous drug abuse. She had also cancelled an upcoming February performance due to her illness.
It's no secret that Natalie Cole struggled with substance abuse, which caused her health problems, including liver disease and kidney failure. In 2009, she was underwent a kidney transplant via an anonymous donor after Hep C forced her into dialysis.
Cole, who married three times, is survived by her 38-year-old son Robert Adam "Robbie" Yancy from her first husband Marvin Yancy, who died in 1984 at age 34 of a heart attack.
More about Natalie Cole's life via NYDN:
The daughter of music icon Nat (King) Cole scored a huge 1991 hit with "Unforgettable" — a virtual duet with her late father. Natalie was just 15 when her father died in 1965, a decade before his daughter launched her own solo recording career.

The album "Unforgettable … With Love" spent five weeks at No. 1 on the pop charts, sold more than 14 million copies worldwide and won six Grammy Awards.

But her career exploded with her 1975 debut album that included the massive hit single "This Will Be (An Everlasting Love)" and a pair of Grammys for Best New Artist and Best Female R&B Performance.

Cole initially struggled with success, battling a devastating cocaine addiction until her manager sent her "kicking and screaming" to drug rehab in 1983, the singer recalled.

She had previously experimented with drugs like LSD and heroin, but it was cocaine that sent her into a spiral as her career and marriage faltered. A first trip to rehab failed, but the second one took — and she remained sober for the remainder of her life.

Her career was soon back on track with her hit cover of Bruce Springsteen's "Pink Cadillac," along with the singles "Jump Start My Heart" and "I Live for Your Love."

Cole, who received a star on the Hollywood Walk of Fame, wrote a pair of memoirs and starred in a 2001 made-for-TV movie "Livin' For Love: The Natalie Cole Story."
Be the first to receive breaking news alerts and more stories like this by subscribing to our mailing list.