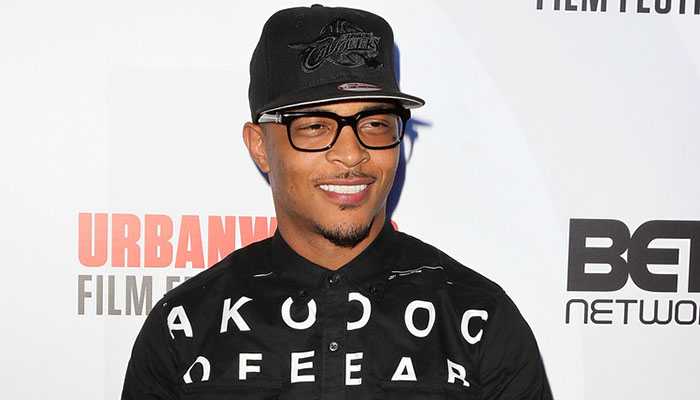 Oh no he didn't!
Rapper T.I. is catching some serious backlash after revealing that he would never vote for a female president. (Or, in other words, Hilary Clinton.)
T.I. recently made an appearance on DJ Whoo Kid's radio show and spoke on why he doesn't think a woman could lead the country. According to T.I., women make rash decisions emotionally.
"Not to be sexist but, I can't vote for the leader of the free world to be a woman. Just because, every other position that exists, I think a woman could do well. But the president? It's kinda like, I just know that women make rash decisions emotionally – they make very permanent, cemented decisions – and then later, it's kind of like it didn't happen, or they didn't mean for it to happen. And I sure would hate to just set off a nuke. [Other leaders] will not be able to negotiate the right kinds of foreign policy; the world ain't ready yet. I think you might be able to get the Lochness Monster elected before you could [get a woman]."
Of course T.I.'s comments didn't sit well with his many fans and followers, and now he is publicly apologizing to everyone he offended.
My comments about women running for president were unequivocally insensitive and wrong. I sincerely apologize to everyone I offended.

— T.I. (@Tip) October 13, 2015
Watch T.I. make his controversial remarks in the clip below:
Be the first to receive breaking news alerts and more stories like this by subscribing to our mailing list.