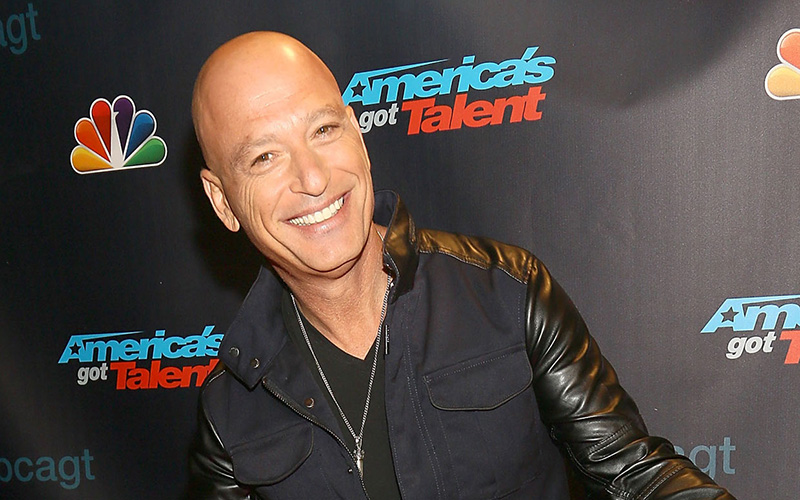 Howie Mandel was forced to issue an apology earlier this week after he made a joke about bulimia during a live taping of "America's Got Talent" Tuesday night (Aug 25).
While praising the performance of fan favorite Stevie Starr (aka "The Regurgitator"), a professional who swallows objects whole and then literally regurgitates them right in front of your face, Mandel told him that he made the eating disorder known as bulimia "entertaining."
"This would probably come out wrong," Mandel told Starr during the live broadcast. "But you, sir, make bulimia entertaining."
Yes, that DEFINITELY came out wrong, Howie.
And he quickly realized it himself too, because even though there wasn't an immediate reaction from the live audience, it seems as though Howie received some backlash on social media (or something) because later during the show, he apologized for his silly little "joke" about bulimia.
"I just want to take a second to apologize," the comedian said. "I made a comment earlier, it's live television, I wasn't thinking. I made light of bulimia, which is a very serious eating disorder and mental health issue. I deal with mental health all the time, and I did something stupid. I should never make light of it. I apologize to anybody that was offended. I'm not perfect, I make mistakes."
"I am NOT perfect. I make mistakes. I sincerely apologize to everyone who was offended," the 59-year-old talent competition judge reiterated on Twitter later that night.
I am NOT perfect. I make mistakes. I sincerely apologize to everyone who was offended.

— Howie Mandel (@howiemandel) August 26, 2015
How does that foot taste, Howie?
Be the first to receive breaking news alerts and more stories like this by subscribing to our mailing list.