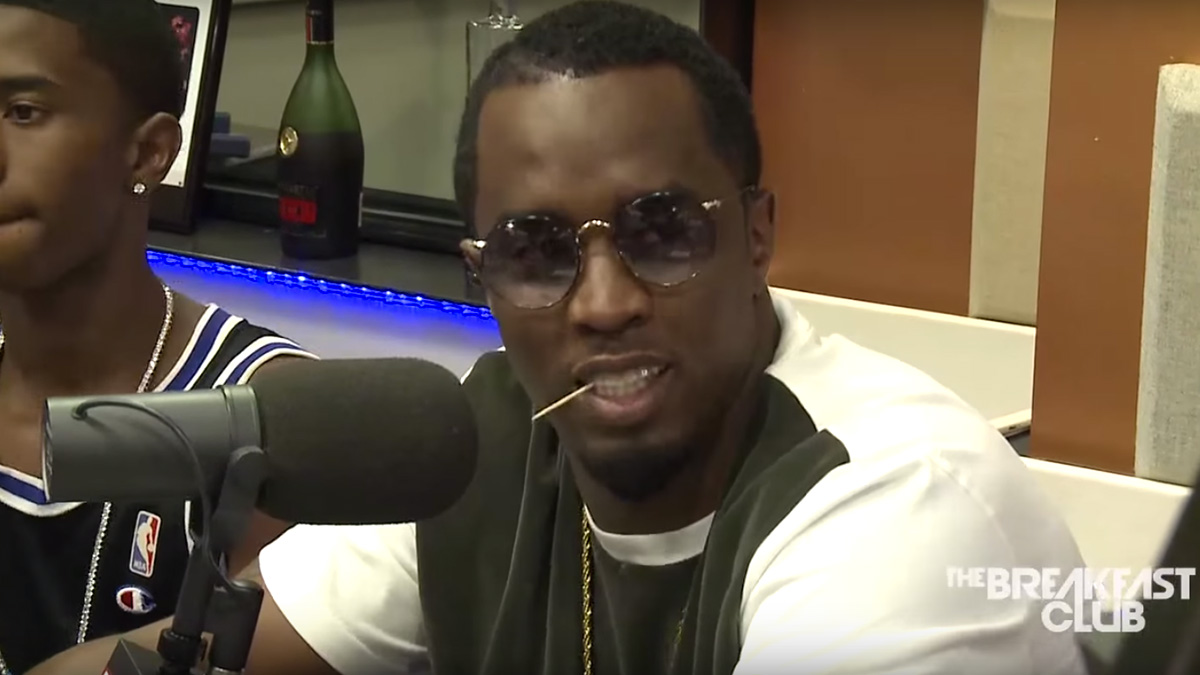 Hip Hop Mogul Diddy (aka Puff Daddy — because he's "in artist mode") has been making headlines for all the wrong reasons over the past year or so.
It all started with his (alleged) fight with Drake back in December at Liv nightclub in Miami over the beat to "0 to 100." And more recently, his arrest at UCLA's Athletic Training Complex after he (allegedly) attacked his son's coach with a kettlebell weight.
Despite having plenty of opportunity, Diddy hasn't spoken out much on either incident. However, that all changed during his recent interview on "The Breakfast Club," where the Ciroc ambassador — with his youngest son Christian (aka his mini-me) by his side — finally gave his side of the story and says he's done with all the turning up and showing his ass.
According to Diddy, he never put his hands on Drake and as of right now, he is not allowed to attend any of his son Justin's football practices.
"I did not put hands on Drake. And I do not want any problems with Drake. Drake is…right now…he's putting in his work right now. Drake is my friend. 0 to 100 was initially my record. Then, somehow there was a misunderstanding because we were working with the same producers."
Diddy continued:
"Yes [Justin is back to playing football]. No, as I know right now I'm not allowed [at practices]. To be honest, I don't even know if I'm allowed at practice. I went there to communicate, but I can't speak on what else that happened. It was just a miscommunication."
Diddy also spoke on falling into a hole during his 2015 BET Awards performance, rumors that he's suing BET and Empire, his relationship with Cassie and more.
"I fell in the hole man. It was a real hole. It's a trap door, I had just walked over the trap door. After about 2 seconds, I turned around and it was open. As I'm falling in the hole, its actually time is slowed down dramatically. I'm like 'Yo, my name is Puff Daddy. I'm one of the coolest cats in the world. It's 35 million people watching. You're about to be the guy who fell in the hole. I'm super black man. I put my cape on, I push myself up and I said 'You have to land back on beat.' I was scared, I've never been this afraid in my life. I had to get back up."
HILARIOUS!
Check out the full interview below:
(Also: 50 sent a case of EFFEN Vodka to the studio for Diddy. We guess this was Fiddy's way of paying Diddy back for sending him a lifetime supply of Circoc for his birthday?)
Be the first to receive breaking news alerts and more stories like this by subscribing to our mailing list.