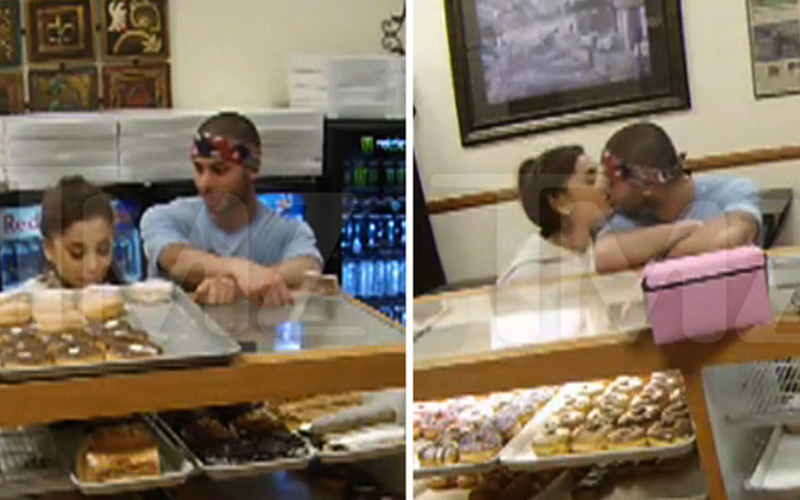 Ariana Grande has a new boyfriend, enjoys licking donuts she didn't pay for, and absolutely hates America. What a sweetheart, huh?
This past Fourth of July weekend, Grande was spotted making out with her new boyfriend Ricky Alvarez (who happens to be her back-up dancer) at Wolfee Donuts in Lake Elsinore, CA.
But it's not the steamy PDA between Ariana and her new boo thang that's catching the Internet's attention. It's Ariana's childish and disrespectful behavior while waiting in line at the shop that is causing heads to shake.
In footage obtained by TMZ, Grande and her BF are seen playing a game of truth and dare, daring each other to lick powdered jelly donuts on the counter.
While no one was looking (too bad the security camera was, though!) both of them took turns licking the donuts on the counter, before Grande breaks out into demonic laughter.
An employee later came out of the back and offered Grande a freshly baked tray of donuts, to which she responded, " What the fuck is this? I hate Americans. I hate America."
Congratulations Ariana Grande. The "demonic laughing donut licking boyfriend kissing crazy bitch of the year" award goes to you!
Peep the footage below:
Be the first to receive breaking news alerts and more stories like this by subscribing to our mailing list.