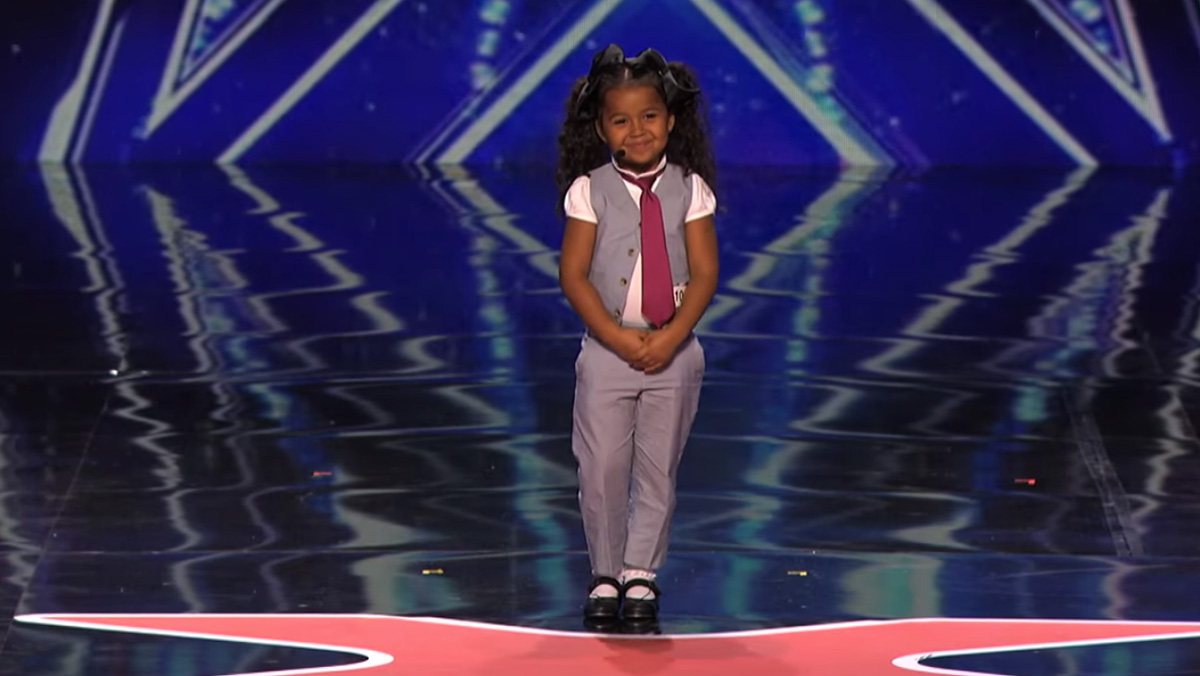 Five-year-old singer Heavenly Joy Jerkins charmed the audience and the judges during her audition on "America's Got Talent" last Tuesday (Jun 30).
The adorable little girl, who is the daughter of Grammy Award-winning record producer Rodney "Darkchild" Jerkins and singer Joy Enriquez, wowed the AGT judges and audience with an adorable rendition of "In Summer" — a song from the popular 2014 Disney movie "Frozen."
Heavenly Joy not only sang and tap-danced her little heart out, but she also showed off her big personality, which certainly helped her get those four yeses she received, pushing her into the next level of the talent competition series.
"Kid you are going places. You were like Shirley Temple," one of the judges, Howard Stern, said. "You did such a fantastic job. You are so cute singing and dancing. I think America's gonna fall in love with you," said another judge, Heidi Klum.
"They are already fall in love you. You are heavenly," said Howie Mandel, another one of the judges. "You are adorable," said judge Mel B.
Aside from her performance, Heavenly Joy lived up to her name, showing off her heart of gold by what she told the AGT judges what she would do if she were to win the $1 million prize:
If I get a million dollars, I wouldn't want to keep them. I would give them all over the world because some people don't have any clothes. I would give some clothes to them.
Heavenly Joy Jerkins is just TOO cute for words!
Watch Heavenly wow the "America's Got Talent" judges and crowd with her adorable rendition of "In Summer" from Disney's "Frozen" below:
Be the first to receive breaking news alerts and more stories like this by subscribing to our mailing list.