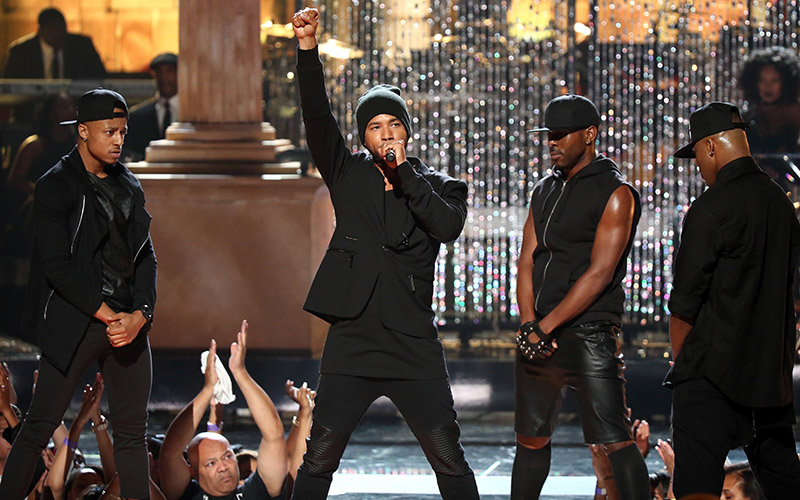 The cast of Fox's hit TV show "Empire" took to the stage at the 2015 BET Awards Sunday night (Jun 28) and performed a medley of hits from the show's soundtrack.
Jussie Smollett (Jamal), Yazz (Hakeem) and Serayah (Tiana) collectively sang "No Apologies," "You're So Beautiful" and "Drip Drop" (FINALLY!!!) for the crowd.
In the middle of "You're So Beautiful," Jussie Smollett, who is gay in real life, said a short spoken word interlude about marriage equality.
"We live in a nation where freedom is what we represent, yet we are still fighting every day for the basic freedoms of all of our people," he said. "Let the Supreme Court ruling be proof of how far we have come. Let the deaths of sisters and brothers be proof of how far we have to go. No one is free until we are all free."
Watch the "Empire" cast perform at the BET Awards below:
Be the first to receive breaking news alerts and more stories like this by subscribing to our mailing list.