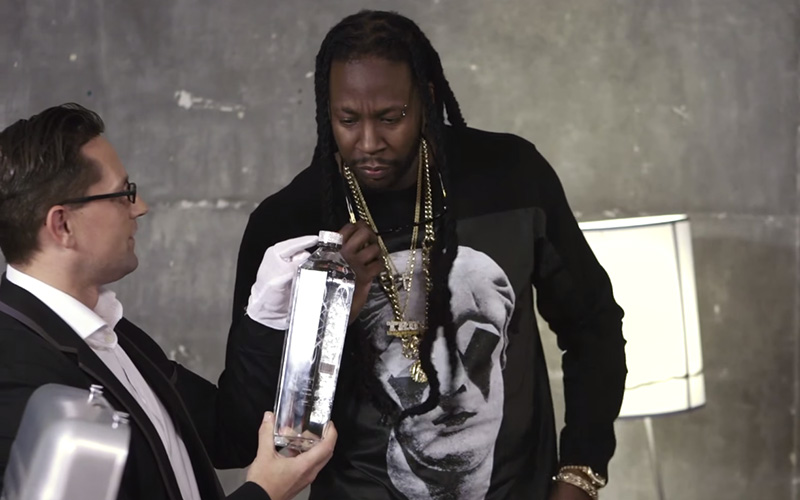 On the most recent episode of GQ's "Most Expensivest Sh*t," 2 Chainz and Diplo try out a $100,000 bottle of water. Yeah, that's right. A bottle of water that costs as much as a small house.
The bottle of water called "Beverly Hills 9O2H2O" has only been made 9 times, and comes with a suitcase, four Baccarat glasses, and a 14-carat diamond top.
It's also said to have dissolved solids and minerals inside of it, which is said to give the water a fruitful taste.
Regardless, neither 2Chainz or Diplo found the water to be worth it's price.
"Shout out to my homie Diplo, too," 2 Chainz said. "Both of us have an acquired expensive taste. Neither one of us believes we should pay $100,000 for a bottle of water."
Watch below:
BONUS — $1,000 ICE CREAM & A GOLD-COVERED JOINT: