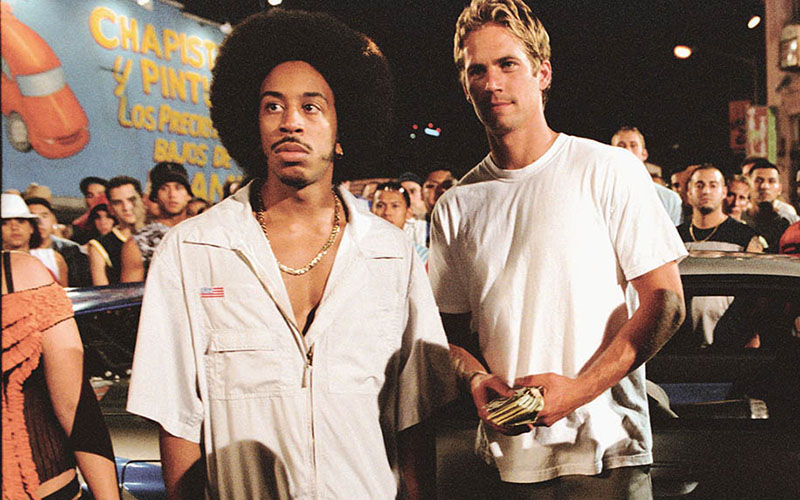 Ludacris was on the dais for the filming of Comedy Central's "Roast of Justin Bieber" on March 14th, and even though the rapper/actor says he had a great time cracking jokes on Bieber and the other celebs — like Martha Stewart, Shaquille O'Neal, Kevin Hart, Snoop Dogg, etc. — he wasn't feeling the jokes about his late friend Paul Walker.
In an interview with Huffpost Live, without mentioning any names specifically, Luda said that certain cracks made at Paul Walker's expense went "too far."
"It was not one particular person, it was just some particular jokes," he said. "There were some jokes that were not appropriate, like, there were some Paul Walker jokes that I did not feel like were appropriate."
Among the insensitive jokes about Paul Walker — who died in a car crash back in 2013 — was this one by comedian Jeff Ross:
"'Move bitch, get out of the way!' is what Paul Walker should've told that tree. Too soon? Too fast? Too furious?"
And this one from SNL's Pete Davidson:
"Just this past year, Justin got arrested for drag racing. Unfortunately, it wasn't with Paul Walker… What? He's doing great! He's got a movie coming out!"
Ludacris mentioned during the taping that the inappropriate jokes should be cut, and Comedy Central kept their word. When the "Roast of Justin Bieber" aired Monday night (Mar 30), there were no Paul Walker jokes to be found.
Luda told Huffpost Live, "I was told and promised that they would edit those out. Some of those were over the line."
Be the first to receive breaking news alerts and more stories like this by subscribing to our mailing list.