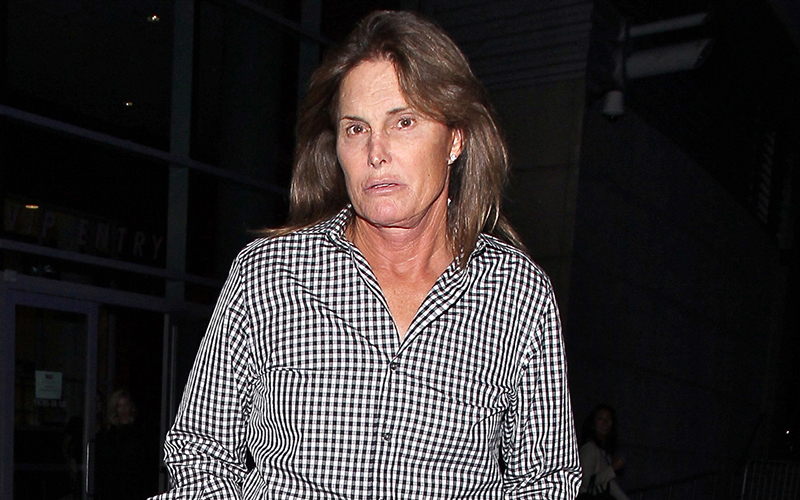 Did Bruce Jenner get breast implants as a part of his "transition" into womanhood?
RadarOnline says he did! "After a series of smaller feminization procedures, RadarOnline.com has learned that the former Olympian has successfully undergone breast implant surgery," the website reports.
An "insider" told Radar:
"Bruce had silicone breast implants put in a few weeks ago. He went with a smaller implant because he didn't want to look ridiculous. Recovery hasn't been that difficult, but Bruce has had to sleep in a recliner to help with the healing.

"He's not allowed to lift anything, and he has to wear a bra 24/7, but he's expected to resume normal activities in the next six weeks. He has been emotional, but finally feels like this is the body he has meant to have."
The insider went on to say that Bruce is experiencing an array of emotions, including excitement and fear, but his sons Brandon and Brody have been there for him throughout the entire ordeal.
While Bruce Jenner has yet to officially confirm or deny whether he's undergoing transformations to become a woman, the 65-year-old has been gradually changing his appearance to a more feminine form in recent months.
In addition to growing his hair out and painting his fingernails, Jenner has already undergone a (confirmed) laryngeal shave procedure to "flatten" his Adam's apple, and he already reportedly had a nose job to make his nose into a more feminine shape.
After the alleged breast implant procedure, Radar Online reports that Bruce's next step is full gender reassignment surgery, and he also may have further breast augmentation to gradually increase his cup size.
Jenner reportedly hopes to have all of his surgeries completed in time to make his TV debut as a woman this fall on "Dancing with the Stars."
It's also been reported that Bruce plans on discussing his "transition" in an interview with Diane Sawyer in May and he's also reportedly set to document his journey for a series on E!
Be the first to receive breaking news alerts and more stories like this by subscribing to our mailing list.