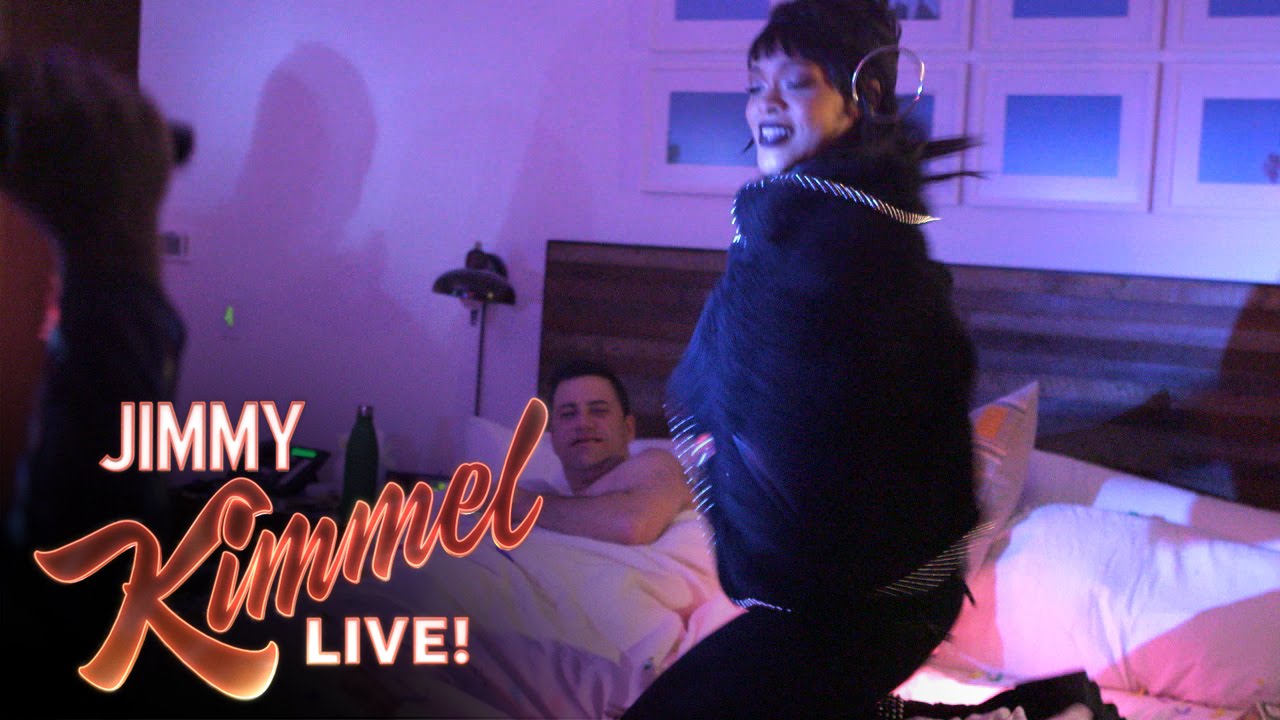 What would you do if you woke up in the middle of the night to Rihanna performing in your bedroom? Go bat sh*t crazy right?!?!
Jimmy Kimmel is hands down one of the luckiest men in the world, because he recently experienced this.
As an April Fool's prank, Rihanna — along with a TV crew and a few back-up dancers — snuck into Jimmy's house at 1 a.m. to give him the surprise of a lifetime.
A confused Jimmy woke up to an overly energetic Rihanna jumping on his bed, throwing dollar bills and singing her new single "B*tch Better Have My Money" with confetti flying everywhere.
Rihanna even smacked Jimmy in the face with a pillow. It took Jimmy a minute to realize what was going on, but he eventually got the joke.
"It seemed like a UFO had landed," Kimmel, still dressed in his bathroom, said to the camera.
Watch Rihanna invade Jimmy Kimmel's bedroom below:
Be the first to receive breaking news alerts and more stories like this by subscribing to our mailing list.