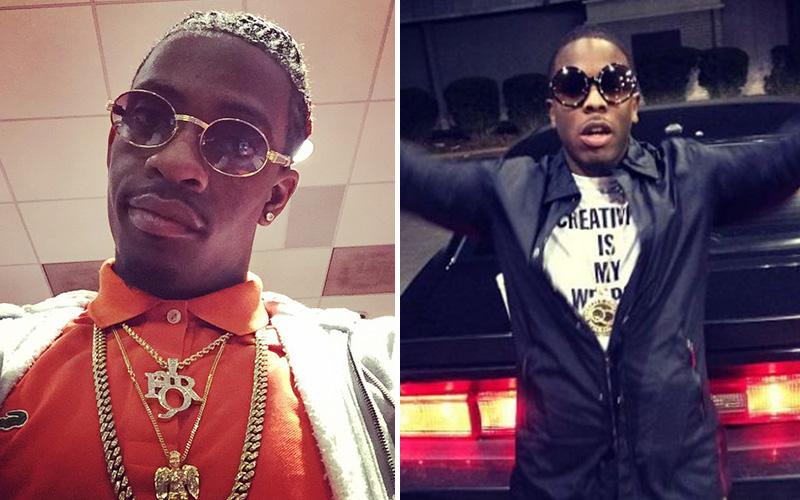 Rich Homie Quan just can't stop making headlines for all the wrong reasons.
Just a little over a week after the "Type of Way" rapper attacked a security guard at Club Liv in Miami for not letting him walk through V.I.P., video footage of Rich Homie Quan getting into a verbal altercation with Atlanta newcomer Johnny Cinco has emerged online.
In a video posted on the former's page, Rich Homie and Johnny Cinco can both be seen arguing at a parking lot in Atlanta before the clip turns to Rich Homie by himself explaining what just went down.
Another video posted on the latter's page shows Cinco yelling at Rich Homie to get out of his car and fight. Rich Homie however stays in his car and a fight never occurs.
Both videos have since been deleted from their respective pages, but of course since this is the Internet, nothing is ever really "deleted."
In the past, Rich Homie Quan and Johnny Cinco haven't been on the best of terms, with the two Atlanta rappers dissing each other on tracks and during interviews.
Peep the footage of their heated argument below:
Is anyone taking this "beef" between Rich Homie Quan and Johnny Cinco seriously? What happened to the good ol' days when beef between rappers actually meant something and didn't seem staged?
Be the first to receive breaking news alerts and more stories like this by subscribing to our mailing list.