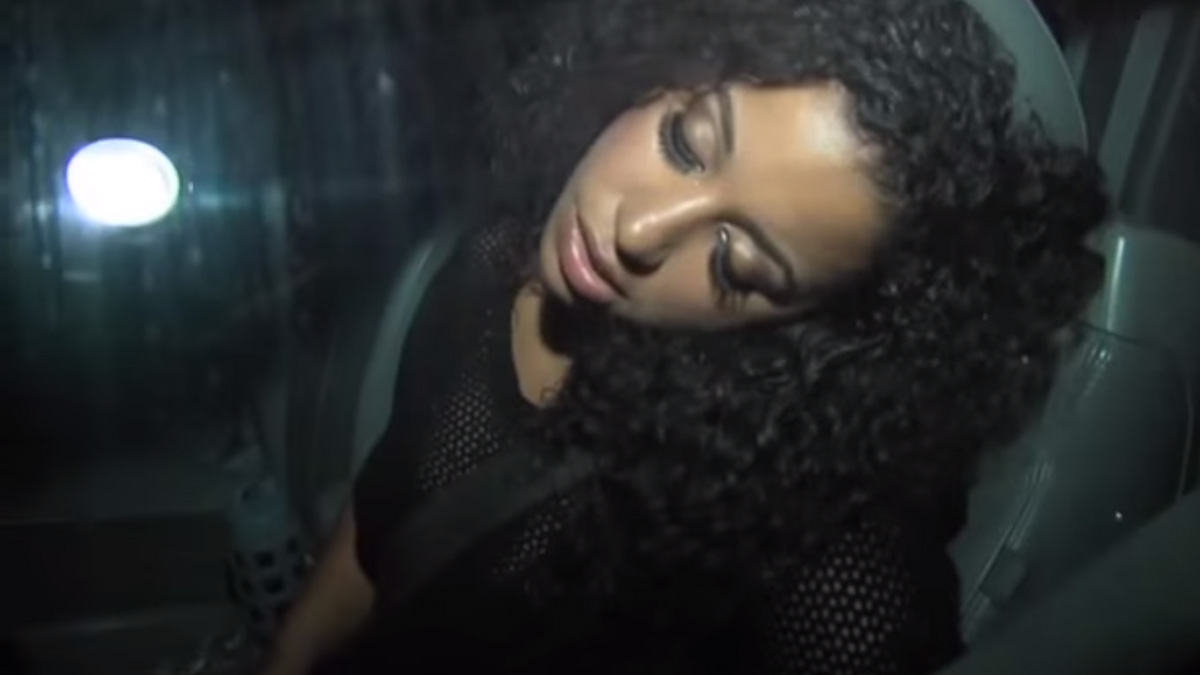 A woman who clearly had too much to drink had to be rescued from her locked car after she fell asleep behind the wheel on a busy San Diego freeway, and the whole thing was caught on tape.
The woman, later identified as 25-year-old Amber Dlaine McKinney Morgan, was stopped in the middle of I-805 with cars speeding by early Friday when a local news cameraman noticed and called 911.
While waiting for police to arrive, 10News' Paul Anderegg ran out to the woman's car and tried to wake her up, but she was passed out drunk with the doors locked.
"She was out there for about 27 minutes," Anderegg reportedly told Inside Edition in a later interview. "Cars coming at full freeway speed."
California Highway Patrol Officer Sergio Flores eventually showed up and tried to get her attention by banging on the window with his flashlight and yelling "wake up!" but he didn't have much luck either.
Within moments, Morgan's car began to roll as her foot came off the brake, which prompted Flores to run around to the passenger side and smash the window open.
WATCH THE RAW FOOTAGE HERE:
"Stop your car, you're going to crash!" he yelled at the woman, who still was oblivious to what was going on, even though her window had just been busted wide open.
Officer Flores was eventually able to throw the car in park before removing Morgan from the vehicle and walking her to a safe location alongside the freeway. She was then handcuffed and arrested on suspicion of driving under the influence.
A large bottle of alcohol and other drinks were found on the floor of Morgan's car, and she was booked into jail with a $2,500 bail.
Morgan, who is reportedly a student at San Diego State University and an aspiring journalist, posted bail at the Las Colinas Women's Detention facility and was released Friday.
Be the first to receive breaking news alerts and more stories like this by subscribing to our mailing list.