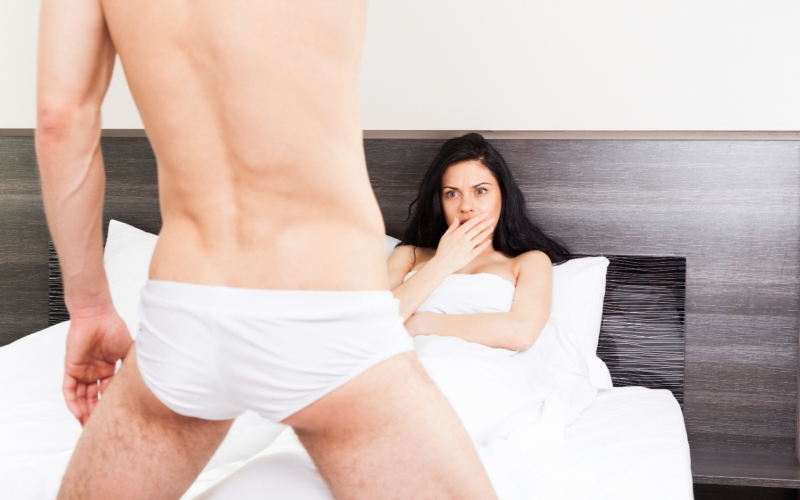 You know how they say "it's not the size of the boat, it's about the motion in the ocean?" Well, what if the boat is too big for the ocean? That's something a Nigerian woman recently encountered, and now she's ending her marriage.
According to reports, a woman named Aisha Dannupawa — a housewife and mother-of-three — asked for her marriage to be dissolved after just one week because of her husband's abnormally large manhood.
Dannupawa had recently dissolved another marriage before meeting her newest husband Ali Maizinari. But as the woman consummated her new marriage, that's when she found out her new husband's penis was just too big for her vagina to handle.
The couple lives in the Islamic state of Zamfara, which operates under Islamic tradition and is against premarital sex, which explains why Dannupawa didn't know that Maizinari was a "wombshifter" until after their wedding.
According to Nigeria's Tribune (via Daily Mail), Dannupawa compared the experience to a "nightmare."
"Instead of enjoying the sex, it turned out to be something else, because his penis was too big," she told the court.
Dannupawa said after their first encounter, she took medication for the pain. "I told my mother the experience but she told me to endure and that with time, I will be able to cope. She then gave me some drugs," she said.
The couple tried to have sex again, but the bride said the pain was "too much to bear." Together, they concluded that medication alone couldn't make sex less painful for Dannupawa, so they both agreed that ending their marriage was the best option.
Maizinari proudly confirmed to the courts that yes, his penis is huge, and he told them that he's willing to grant the divorce as long as his now ex-wife pays back the dowry and the money that was spent on her while they were courting.
Be the first to receive breaking news alerts and more stories like this by subscribing to our mailing list.