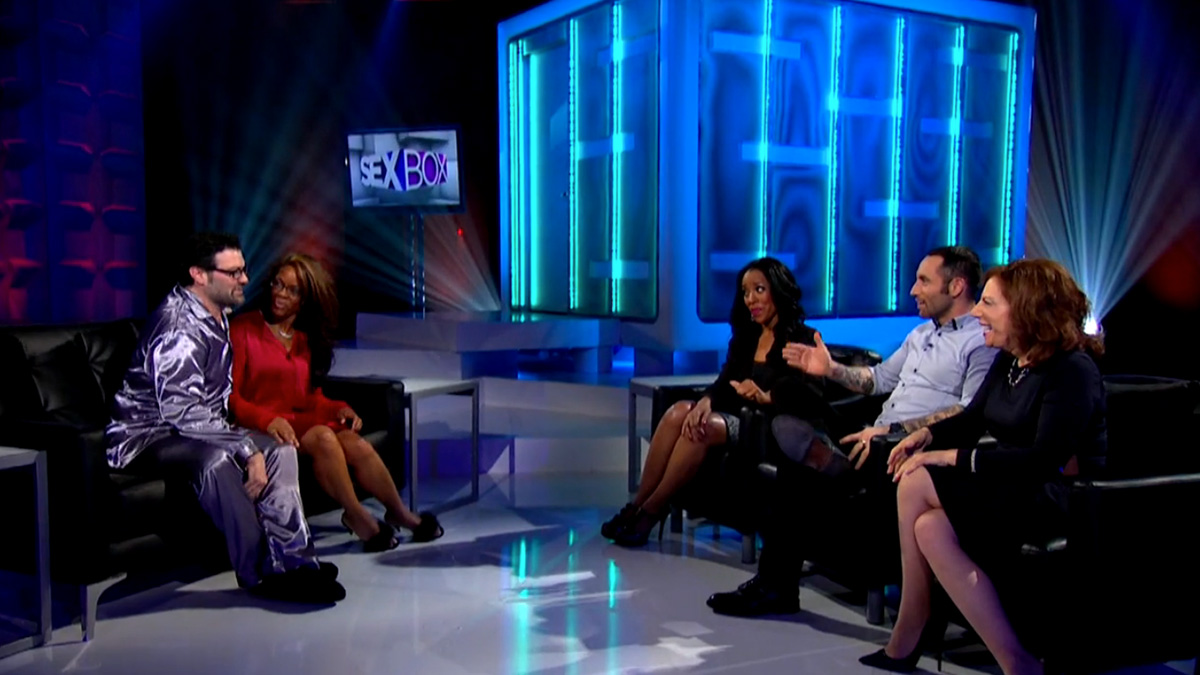 WE tv has a new show premiering later this month that has a very straightforward title: "Sex Box."
The show's premise, if you didn't catch it from the title alone, is that couples — after discussing their issues (like trust, infidelity, etc.) with a panel of experts — literally have sex in a camera-free, soundproof box sitting right there on the stage.
No one can see what's going on that "sex box," but we all know what's going on in that "sex box."
After making love in the box, the couples then emerge to immediately talk about their experience and intimate details of their sexual encounter in their most vulnerable, postcoital state of minds.
Via press release:
"Sex Box is one of the most unique and compelling show concepts we've ever seen, and we can't wait to bring it to WE tv," said Marc Juris, WE tv's president. "Our featured couples will get a once-in-a-lifetime experience, while our viewers will get the kind of bold, break-through-the-clutter programming they increasingly associate with WE tv."

Scientists and researchers cite that people are more trusting and open in the moments immediately after sex due to the body's natural release of oxytocin, also known as the "cuddle hormone." As a result, post coital couples therapy is more powerful and effective.
Be the first to receive breaking news alerts and more stories like this by subscribing to our mailing list.