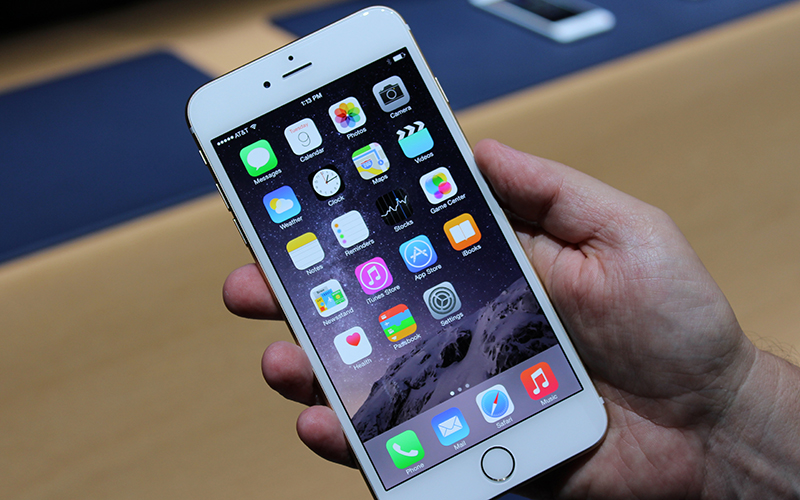 Thanks to the release of the iPhone 6 (and its bigger sibling the iPhone 6 Plus), Apple generated profits close to $20 billion (off of $74.6 billion revenue) in the fourth quarter of 2014, making the device not only Apple's biggest phone ever in terms of screen size, but it's biggest phone ever in terms of sales too.
Last Tuesday (Jan 27), Apple reported that they had sold 74.5 million iPhones during the last three months of 2014.
Not only is that the highest number of iPhone sales in any quarter, but that's at least 9 million more phones than the 65 million analysts predicted they'd sell, and it's also an increase of more than 23 million from the same period last year — a 46 percent jump.
The surge in iPhone sales lifted Apple profits to $18 billion in the quarter, up 38 percent from a year earlier. That was one of the biggest, if not the biggest, quarterly corporate profits on record.

The last three months of the year is Apple's sweet spot. Since 2011, the company has reported record-breaking quarterly sales during that stretch. Apple sold 51 million iPhones at the end of 2013, 48 million at the end of 2012 and 37 million at the close of 2011.

Though Apple doesn't break out sales by device, the record quarter was largely due to the new iPhone 6. And the iPhone 6's runaway success is due partly to the appeal of its larger size — its screen is 0.7 inches larger than the screen on the iPhone 5S. The iPhone 6 Plus screen is 1.5 inches bigger than the 5S screen.

The iPhone 6 is apparently so appealing that it lured customers away from rival smartphones, including Google's Android devices, according to Bloomberg.

It also helped that the sheer size of Apple's market increased at the end of the year. The iPhone 6 and 6 Plus were the first Apple phones released after Apple signed a deal with China Mobile, opening the door to 700 million subscribers.
Be the first to receive breaking news alerts and more stories like this by subscribing to our mailing list.