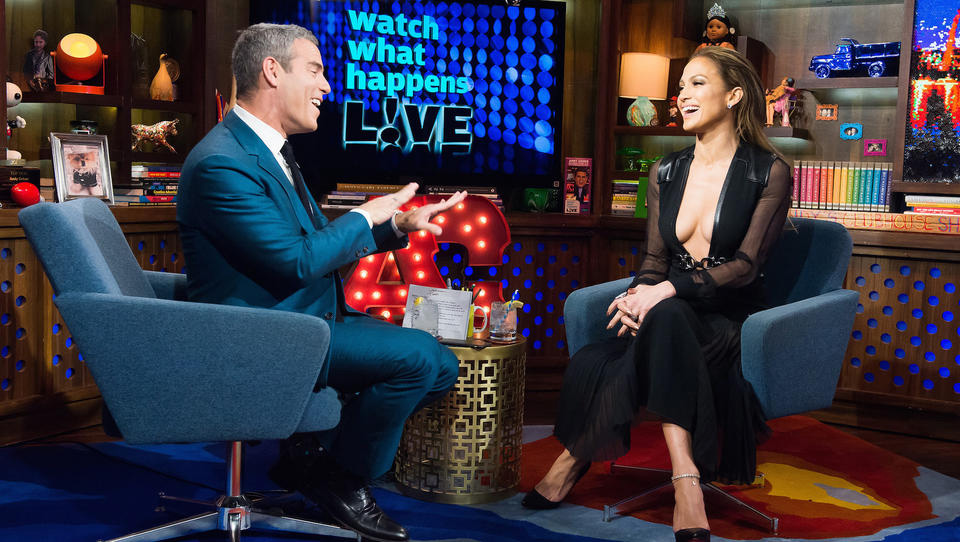 Jennifer Lopez made an appearance on Bravo's "Watch What Happens Live" on Thursday (Jan 22) and when asked between Britney Spears and Mariah Carey, which one she would rather go see perform live in Las Vegas for their respective residencies, Lopez served up the best shade-filled answer ever.
"Britney, 'cause she dances."
Ouch! Burn!
And what makes this even worse is the fact that Britney, who used to dance like no other, now dances like your drunk auntie at the family reunion when she's waiting for the ribs to finish cooking on the grill. So was she shading Brit-Brit too? Possibly.
But the shade-throwing didn't stop there. When discussing her taste in men, she was obviously talking about her ex husband Marc Anthony and possibly her ex boyfriend Casper Smart too:
"I'm not a looks person. I don't know if you noticed over the years. I go more for essence, for strength … sexy is important, but I don't feel like good looking is necessarily sexy. I thought they were all hot. Other people might be like, 'What the hell was she thinking? but I don't care."
As Gawker's Morning After blog points out, J.Lo has gotten pretty good at throwing shade!
Be the first to receive breaking news alerts and more stories like this by subscribing to our mailing list.