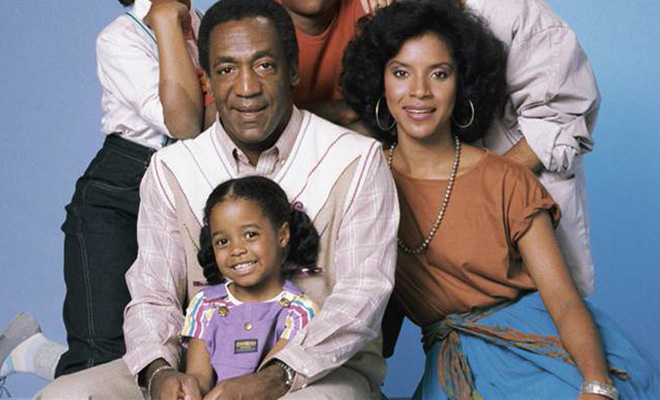 While the majority of the world may be against Bill Cosby right now, his former "Cosby Show" co-stars Phylicia Rashad and Keshia Knight Pulliam aren't buying into the rape allegations surrounding the actor/comedian.
In an interview with Roger Friedman's ShowBiz 411, Rashad defended her TV husband of 12 years (8 on "The Cosby Show" and 4 on "Cosby") and showed no sympathy for the loads of women who claim Cosby sexually assaulted them.
According to Rashad (aka Mrs. Claire Huxtable), this is all an attempt to ruin the legacy of "The Cosby Show" and to keep Bill Cosby off T.V.
Let's make something clear. Rashad, who is one of our greatest stage actresses, has kept quiet, didn't seek me out, and even said "I don't want to become part of the public debate."

But knowing this she did say to me "I love him" about Bill Cosby. She stands defiantly behind him. She told me that in the years she's known him, she has never seen the behavior alleged by the women who say they were drugged and raped, or sexually harassed.

"Forget these women," Rashad said. "What you're seeing is the destruction of a legacy. And I think it's orchestrated. I don't know why or who's doing it, but it's the legacy. And it's a legacy that is so important to the culture."

Rashad dismisses claims from both Beverly Johnson and Janice Dickinson. "Oh, please," she said when their names came up. She also is quick to defend Camille Cosby. "This is a tough woman, a smart woman," she told me. "She's no pushover." There is no question, Rashad said, that Camille Cosby has not been complicit or looked the other way as her husband terrorized women for the last 50 years.

She said, "Someone is determined to keep Bill Cosby off TV," alluding to people other than the women. "And it's worked. All his contracts have been cancelled."
Keshia Knight Pulliam — who played Bill Cosby's youngest daughter Rudy Huxtable — was recently fired on the season premiere of "Celebrity Apprentice" for not calling up her TV dad asking him for a donation to a charity, and she too has spoken out on the rape allegations.
"I know The Cosby Show is in reruns, and everyone thinks that we're this family that has dinner every Friday night," she said in an interview on the Today show Monday morning (Jan 5). "But the reality was I hadn't spoken to Mr. Cosby. I felt that it would be tactless, very rude to call someone and be like, 'Hey, so, let me have some money right now.'"
When asked about the sexual assault allegations, she defended Cosby.
"What I can say is this: I wasn't there," she said. "No one was there except for the two people who know exactly what happened. All I can speak to is the man that I know and I love."
She added, "The fact that he's been such an example, you can't take away from the great that he has done. You know, the amount…the millions and millions of dollars that he has given back to colleges and education, and just what he did with The Cosby Show and how groundbreaking that was."
She concluded, "Ultimately, they're just that, allegations. You know, it's very much been played out in the court of public opinion. But we're still in America, where ultimately you're innocent until proven guilty. I wasn't there. That's just not the man I know. So I can't speak to it."
Be the first to receive breaking news alerts and more stories like this by subscribing to our mailing list.