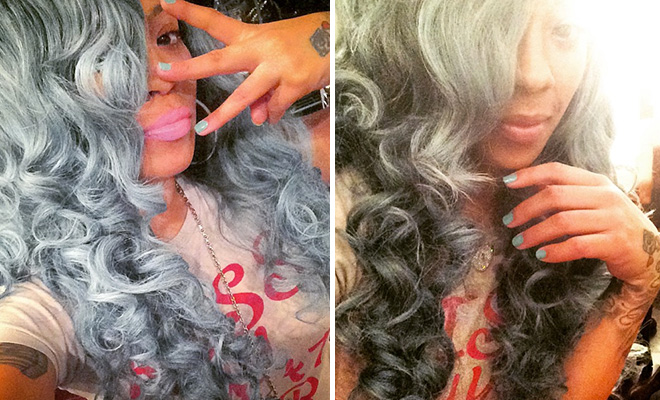 Keyshia Cole is bringing the New Year in with a new look. The R&B diva took to Instagram earlier this week to debut her new curly blue and gray hairdo.
2014 was a crazy year for Keyshia … from filing divorce papers on her hubby Daniel "Boobie" Gibson, beating the hell out of a chick at her rumored boyfriend Birdman's house to possibly being sentenced to 30 days in jail over a DUI from 2002.
We can definitely tell Keyshia Cole is ready for a change in 2015.