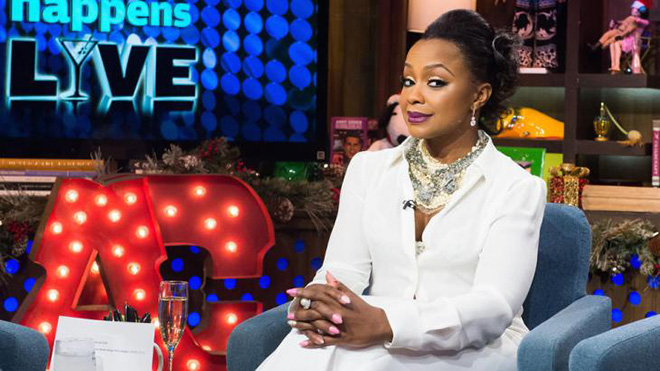 On this past Sunday night's episode of "Real Housewives of Atlanta," Phaedra Parks made it clear that she wants absolutely NOTHING to do with her husband Apollo Nida, who was on his way to prison after being convicted of fraud and identity theft.
Right after the show aired, Phaedra appeared on "Watch What Happens Live!" with Andy Cohen and confirmed that she and Apollo will indeed be divorcing.
"Well, we're amicably resolving this marriage," she said. "We're resolving this marriage… resolving to dissolve, yes."
Phaedra also spoke on Apollo awkwardly trying to work things out with her in the club (see clip above) and whether she told her young children that their father is in jail.
"I talk to him at least, if not five, six times a week, if not more," Phaedra said of Apollo, adding that the boys — 4-year-old Ayden and 1-year-old Dylan — are "definitely in contact" with their father.
"Well, of course we have a one year old, so he doesn't really comprehend," she said of Dylan's knowledge regarding his father's whereabouts. "He's just too young… Ayden definitely knows that he's in Kentucky and Apollo told him where he was. He definitely is very aware. It's very tough for a four year old."
Watch below: